Many pregnant women suffer through their pregnancy and don't know they can feel a whole lot better. Often mild symptoms you had prior to your pregnancy emerge with gusto; Sinusitis, constipation, anxiety, sciatica… or it could be brand new symptoms that you've never experienced before… morning sickness, depression, swelling, carpel tunnel syndrome. Your baby might be breech or you'd like some help getting labour started naturally. Whatever it is, we can help you.
Red Tent provides natural health therapies that are safe and effective for women during their pregnancy, birth and well beyond. We do this through our various range of therapies and courses that include: acupuncture, traditional Chinese medicine, nutrition, osteopathy, massage, on-line kids health courses and Acubirth for Couples courses.
Not only can we help you through that major transition from woman to mother, but we are here for the long haul. We help many women with problems such as stress, insomnia, back aches, digestive issues, menstrual problems, low immunity, hormonal problems, menopause and depression. We are also treat many children from birth, right up to their teenage years for things like colic, ear infections, chronic colds and flu to acne and period problems.
We're conveniently located in Bondi, right next door to Bondi Junction.
We're a dedicated group of practitioners who have a broad range of healing skills so you can work out what will be best for you. We enjoy treating pregnant women who are excited and motivated to be as healthy and natural as possible throughout their pregnancy. However, we also treat women wanting to conceive and their partners as well as women going through IVF cycles.
Our practitioners are passionate about what they do and keep up with the latest in their training and research to make sure that you achieve the results you seek and your experience here is nourishing.
Making the transition from just surviving day-by-day and feeling average… to glowing from the inside out, feeling strong and healthy with lots of energy means you'll need to:
1. Choose a therapy that resonates with you.
2. Talk to one of the practitioners to find out how we can help you.
3. Be open to different ways of improving your health that are natural, yet safe and effective.
4. Be open to making lifestyle and diet changes that will significantly impact your health for the long term.
The Red Tent's practitioners have worked with thousands of clients over the years to improve their health and well being. They help many pregnant women to bring on natural labour, turn breech babies, help couples to fall pregnant, take women on journeys of self discovery, decrease anxiety, depression and insomnia. The list goes on. Our practitioners are all registered with their professional governing bodies and associations and maintain the highest of standards in their practice. Many are also registered with private health care funds for rebates.
We are honoured that you have chosen to explore our site and invite you to browse the information we have put together for you with love. We hope you enjoy it and that one day you will visit us in our very special Red Tent.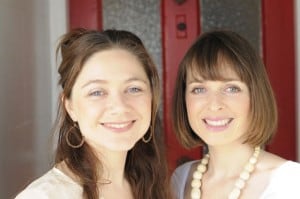 Warmly,
Naomi Abeshouse & Rebecca Mar Young
Directors of the Red Tent
Authors of the forthcoming book: Hands on Birth ~ Eastern Wisdom & Acupressure for a Beautiful Birth.
"As a small business owner and new mother I am inundated with newsletters and 'spam' mail. I have to say that even those newsletters I have subscribed to don't always get read … there just isn't enough time in my day.

The exception to this is the Red Tent newsletter which I ALWAYS read without fail and I have consistently found to be helpful, informative and interesting. Particularly as a mother the newsletter has furnished me with information on lots of topics from breast feeding to general health and wellbeing which I have found really useful."

Katie Manitsas – Samadhi Yoga