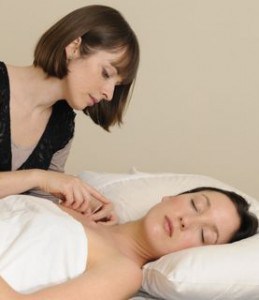 Are there any side effects from acupuncture? And what is needle shock?
What is Acupuncture & Traditional Chinese medicine & how does it work?
This natural system of medicine has been around for over 3000 years. It works by re-balancing the body and in doing this, it increases the body's ability to heal itself. Acupuncture and Chinese herbal medicine affect how energy flows through your body. Energy is known as Qi (pronounced "chee") and runs through energy channels called meridians.
These meridians are connected to organs and systems that have an impact on your emotions and spirit, as well as your main physiological systems such as digestion, your nervous system, endocrine, immune, circulatory, reproductive and respiratory systems. When there is illness of any kind, there is a disruption in energy flow. Acupuncture and Chinese herbs aim to restore your circulation of energy and enable your body systems and organs to work optimally. This is the way Chinese medicine restores your health and wellbeing.
Chinese medicine provides its own diagnostic system, so we have various tools to work out which aspects of your body could be working better, such as reading your tongue and pulse and asking you questions about your general health. We then help your body work out what players need to step up to the plate, and which players have been working overtime and need to chill out. Acupuncture, like a good coach, can give cues to your body to help it regulate itself back into its best working order.
Acupuncture and Chinese herbal medicine are effective in bringing your body back to health with a natural and drug-free approach, though it may take some time. It's important to understand that we will work with you on your health. This means there are many opportunities for you to become involved with the process in the areas of diet and lifestyle techniques, all of which are highly encouraged. What you do on an EVERY DAY basis will have an enormous impact on your health.
As far as treatment goes, we aim to re-balance your body, mind and spirit, and help them re-connect. When you have a health issue, you can think of it as a pattern your body has gotten itself into that is hard to change. You have been doing things in certain ways over and over, thinking things, eating things, etc that all have an impact on your current state of health. These patterns can often be hard to break on your own. Acupuncture, Chinese herbal medicine, diet changes and lifestyle advice can help your body find a healthier habitual way of being that will help you get back on track to feeling well again.
What is the definition of Qi & what is a meridian?
Qi is a Chinese term for vital energy or life force. In traditional Chinese medicine, qi (pronounced "chee") is believed to regulate a person's spiritual, emotional, mental, and physical balance, and to be influenced by the opposing forces of yin and yang. Qi is equivalent to the Ayurveda term Prana.
A meridian is a traditional Chinese medicine term for each of the 20 pathways throughout the body for the flow of qi, or vital energy, accessed through acupuncture points.
What is Japanese acupuncture?
This is rooted in Chinese medicine but has developed differently over the years. This style of acupuncture is much gentler and more pain-free than Chinese acupuncture and is mainly the style we use at the Red Tent. The abdomen is regularly palpated (felt) and forms a core part of diagnosis. Clients will feel pressure pain in areas on their abdomen at the beginning of treatment and find they are gone at the end. The abdomen is called the "Hara" in the Japanese system and it is like the sun in the solar system of your body. It is integral that it is in good working order as everything else flows down stream from it, causing possible problems and symptoms. It needs to be supple yet toned and without pressure pain to be in good health.
Japanese acupuncture works with dosages as well. For example, someone who regularly catches a cold, is sensitive to temperature and gets tired easily, will have a shorter treatment time and/or different kinds of treatment, compared to a more athletic person who can withstand any kind of temperature and generally does not get sick. We practice both techniques here at the centre, Japanese and Chinese, which affords us the advantage of using the best suited technique for your situation.
What is Moxibustion or Moxa therapy?
It's an ancient Chinese medicine herb called Mugwort that is used in an acupuncture treatment. The therapy is called Moxibustion and it feels lovely and warm (but yes, you're right: it does have a strong smell!).
It's used in many different forms for many different conditions. Rice grain moxa is used to move energy deeply at the blood level. It's great for really stubborn problems that aren't responding to acupuncture alone such as intersticial cystitis.
Another type of moxa we use often in the clinic is rolled into balls and placed on top of the needles – this feels wonderfully warm and goes a long way to nourishing your constitution or an old injury. For example, a client of ours had a sore shoulder that she couldn't use for the past year. After six sessions of acupuncture with moxibustion, she had almost complete range back and 90 percent less pain in her shoulder.
We also roll moxa into cones and place it on your body which helps nourish and warm the meridian we are working with to strengthen it. We use this often with kids and call them volcanos – as that is what they look like and they love it. It helps to strengthen their digestive system and their immune system.
Moxa also comes in stick form and we often use that down the sides of your nose and neck when you have a cold. It really helps to strengthen your immune system and open up the nasal passages. This stick form is also used by you at home.
For example, when a baby is breech (not facing down ready to go) towards the end of pregnancy, a moxa stick is used to warm the end of the little toe on each side and this helps the baby to turn to the optimal position for birth.
What is Chinese herbal medicine?
Chinese herbal medicine works by improving your body's ability to heal itself. The herbs do not take over your body's ability to do something but simply coax your body in the right direction. Most Chinese herbal formulas have been used over and over again for hundreds, if not thousands, of years. Their usage has been tested many times over and they are elegantly formulated to ensure no side effects should be endured.

As the herbs we use are mainly made up of whole plant materials of high quality, it ensures that you not only receive the specific part of the plant whose properties cause the main effect in your body, but you also receive all the other nutritive elements of the plant to support your body to process it in a balanced way. This is why taking herbal medicine requires a longer treatment time than pharmaceutical drugs, and are also known to have less side effects.
What do the herbs taste like?
They taste earthy as a general rule. Then depending on their action (what we are trying to treat), they will taste differently. Tonic herbs are typically sweet. Herbs used to get rid of toxins and pathogens are typically bitter and harsh tasting. Most of the time you will be prescribed a mixed formula where there a number of different flavours. If you find it hard to swallow simply block your nose as you drink. In time you will get used to it. There are other ways of taking herbs such as pills and capsules but these cannot be individually tailored to you, as they are pre-determined formulas.
But look, lets not beat around the bush – many people find the herbs downright disgusting! In fact, we must admit it took us a long time to get used to them, and still some herbal formulas we struggle to get down! But after a while, a strange thing starts to happen. Whilst you know the taste is kind of weird and a bit gross, you can start to appreciate it and even crave them, as somehow, it just "feels right". The other thing to bear in mind, is that many bubs and kids just take them without any problems at all. So, we think, our distaste is a developed thing. And, if kids can do it without whinging, us grown adults can muster up some courage and discipline and just get them down. We at least know why we are taking them! We do think that in most cases, drinking your herbs as a tea is the best way of getting them into you. However, if you really are a bit of a sook , or travel a great deal, then we still want to help you find a way to get them in, so we will (reluctantly) offer you some pills.
How often do you take the herbs?
Daily, usually morning and night, away from food, with warm water, like a tea. This helps them to digest well because your stomach receives them on their own but also with warm water, which is key to smooth digestion. If your belly is more sensitive or if we are giving you stronger herbs or higher dosages, then we suggest taking them 20 minutes after food. Check your label to be sure, or double check with us if you want to clarify. Always make contact with us if you are having any troubles taking your herbs.
How do you take them?
You take granulated herbs by dissolving them in boiling water and then drinking them as a tea. If you're taking capsules or pills, you take them with warm water.
How long for?
As long as your practitioner recommends. Not very long for acute conditions, longer for chronic conditions.
Are they safe?
Yes, all our herbs are regulated by the TGA (Therapeutic Goods Administration) for safety levels of heavy metals and endangered animals. We are fully qualified and registered as herbalists to be making you these specialised herbal remedies
Are they safe to take during pregnancy?
Always let your practitioner know if you are pregnant, or if there is any chance you are pregnant, as some herbs are not safe for use in pregnancy and will be avoided. We are fully trained to give herbs during pregnancy that will not place you or your fetus at risk.
Are any endangered species used?
No
What is Chinese Dietary Therapy?
Nutrition is an integral part of every client's treatment strategy. Your diet is something you can develop an understanding of to learn how to support your own health. Chinese dietary therapy looks at food from the unique perspective of energetics. Foods are divided into groups according to whether they are hot or cold, damp or dry, cool or warm and neutral.
Your body also has a tendency towards one or a few of these conditions and so we match what you need to balance your body. For example, if you are a very 'hot' person experiencing sweating throughout the day, drinking plenty of icy water, and we see that you have a red tongue and a fast pulse then energetically cooler foods would be recommended to balance your system, such as watermelon and fish, and we would ask you to avoid hot foods such as chili and ginger, whilst explaining that the ice water, whilst feeling satisfying, is not doing you any favours. We can advise you on what foods will best suit your constitution. Certain foods you may be eating regularly may be hindering the healing process so we figure out what these are and give you recommendations on what foods are best suited to you.
Who benefits from Chinese Medicine treatment?
Pregnant women who would like some support, who may be struggling with symptoms such as morning sickness, pain or fatigue, or those who want to prepare for a natural birth or who have a breech baby, or are overdue and want natural induction.
Women who are going through menstrual problems such as painful periods, polycystic ovaries, endometriosis, PMT, irregular periods, no periods, or women who are having fertility treatments such as IVF, women who are busy juggling life and feeling stressed, those who are run down and suffering from poor immunity and women who are battling with anxiety or depression.
Children benefit enormously from treatment because they are so quick to respond and it doesn't take much to get them back on track to health and well being. Symptoms that we regularly treat here include recurring coughs and colds, ear infections, asthma, eczema and poor digestion.
Men who are busy with work or their families and are battling stress, back pain, headaches, skin issues, digestive problems, poor immunity, tiredness, poor sperm quality.
What can I expect on my first visit?
You'll be greeted warmly by your acupuncturist who will ask you to fill out a form. This will take you through your general contact details as well as your health history. In some cases we may ask you to make a summary of your health history before coming as often this means you have time to remember more of it. We will listen to you and your story and then ask questions about your lifestyle, diet and health. We'll check your tongue and your pulse and feel your belly.
These are all diagnostic techniques which are unique to Chinese medicine and give us a good idea of what is going on so we can treat you effectively. After this we'll make you as comfortable as possible and start the acupuncture treatment. We use super gentle techniques so you will feel relaxed and at ease whilst in our care.
For bubs & children, the first consult will involve a lot of questions for Mum and Dad, which usually takes a good half an hour or more. Then treatment will be given which is very quick and gentle, lasting anywhere from a minute or two to five or so minutes. It really depends on their age. If needles are used they are simply placed in and then immediately taken out. If needles aren't used and the Shonishin technique is applied, this will take a couple of minutes. Both techniques are gentle and children respond so quickly and effectively to the treatment – it really is amazing.
How long should I expect a course of treatment to be?
For adults a course of treatment is initially six to eight weeks, however if it's a gynaecological problem, we'll want to see you for twelve weeks (approximately three menstrual cycles). It's important for us to see you weekly in the beginning so we can achieve the best results for you. After the first cycle of treatment is complete, there will be a discussion on future cycles as they are often necessary for long lasting results.
Having said that, you will notice results within one to two treatments so you will know you are on track to reducing your symptoms and improving your health.
Side effects of acupuncture and needle shock.
We are required to also make you aware of the possible side effects of acupuncture:
Side effects are rare. Clients may occasionally experience slight bruising at the point of needle insertion.
Another rare side effect is called "Needle Shock". This is a feeling of faintness, chilliness and perhaps slight nausea. It rarely happens, but when it does, it's most likely to happen in situations in which the client is very nervous about the needles, is extremely exhausted or fatigued, or is experiencing low blood sugar from not having eaten for a long period of time before the acupuncture treatment.
Here at Red Tent, we use the best needles and we use gentle techniques so even needle phobic clients are able to receive treatment with ease. If you have any questions please get in touch with our friendly reception. Or if you want to talk to a practitioner about it, please just let us know.
Where to from here?
Discover acupuncture for pregnancy
Read about Naomi and Rebecca – the acupuncturists and Co-Directors of the Red Tent