Attention busy mums wanting natural remedies for your kids' health
Empower yourself with the art of improving your child's health naturally at home. Learn how to reduce mucus through diet, boost their immunity, improve their gut, enliven their spirit & calm them for great sleep.
Feel secure in the knowledge you have a natural health plan for your kids.
Dear fellow mum,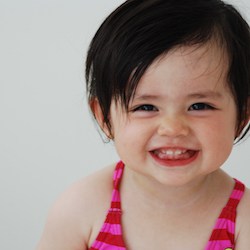 Are you worried about your child's health? Do you feel anxious every time they get sick, wondering how bad it is going to be this time? Do you feel like you're on a rollercoaster when it comes to their health and immunity and you're not sure when you're going to be able to get off?
If your child's sleep and your sleep is regularly being affected by their illness
If you feel like you are constantly at your doctor's surgery
Or you're forever handing out Panadol
Then you may be interested to read about how you can arm yourself with effective, natural solutions.
We would love to tell you all about it … but first… a little about us.
Naomi and myself are both mothers and have been treating children successfully with natural methods since 2005.
We both hold a Bachelor of Health Science in Traditional Chinese Medicine from the University of Technology Sydney. And we've both done postgraduate training in paediatric oriental medicine.
Together we have helped hundreds of little ones to:
Establish better eating patterns
Boost their immune system
Clear up skin rashes, including eczema and psoriasis
Improve their mood
Sleep more soundly
Clear recurrent infections
Dry up mucus
Develop a stronger, healthier version of themselves.
We love working with parents who are keen to learn new tools to help their children. Why do we love it?
Because kids' health changes so quickly and the results happen fast. Once you have a plan, new techniques to use plus a range of new foods to try, their little system changes rapidly and it's incredible to watch. It gives us so much satisfaction that small changes in childhood will set them up so well for the rest of their life.
Let me tell you a little bit about my personal journey which explains why I get so excited about small changes in childhood making BIG changes for life.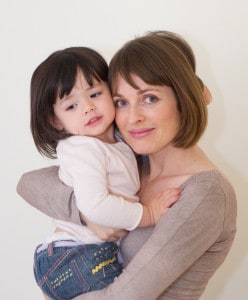 When I was born I inhaled the meconium (meconium is that first sticky, gooey black poo your baby does when they come out. Sometimes when bubs are distressed during labour they do a poo – that was me!) So I inhaled it and it made me very sick. I had gastro from day one and was vomiting a lot. Poor little me! And my poor mother! I was told I was very delicate as a baby. In the car I would lose my breath if we went over a bump.
For the next seven years I was in and out of hospital with gastro bugs. It was easy for me to get sick so you could say my gut was weak. I had a fair amount of antibiotics and then I got on with it and so did my parents. As a kid, I had a sweet tooth, I enjoyed cakes, biscuits, ice cream and dairy and thought nothing of it – why would I?
Throughout my teenage years I ate whatever I wanted. I had no clue of how diet was affecting me.
I didn't get pimples and I was slim but I didn't have great muscle tone, I had a sore tummy often and a foggy head. I would get colicky pain followed by needing to do a number two asap. This would happen three, four, sometimes five times a week. It was always relieved by a number two and then I would feel fine again. To me this was normal and I didn't question it. It wasn't until I was 21 that someone close to me questioned how often I "felt sick" and so I got it looked into.
Doctors found nothing. My mum suggested I see this man who was a Doctor as well as a Chinese medicine practitioner.
A lot of her friends had been to see him for cancer treatment. I thought I'd give it a go. In the first session he asked lots of questions, felt my pulse, looked at my tongue and said "today, I give you acupuncture".
I hated needles and often fainted with them but for some reason I said okay. And that was the beginning of my complete turnaround.
He asked me to change my diet – no dairy, no biscuits/muesli bars/cakes, much less meat, heaps more vegetables and no leftovers. I decided to push my scepticism aside and give it a go. I took probiotics, Chinese herbs, gut enzymes and had fortnightly acupuncture.
Within three months I was a new woman. It was unbelievable. My thinking was clear, I had super amounts of energy, I never had a sore tummy. I felt – AMAZING!
It was kinda strange because up until that point I thought I was clear and had energy but because that was my normal – I had nothing else to compare it to – now I did, and I was never going back!
That's the moment I decided to become a Chinese medicine practitioner focused on mums and kids.
Empowering mums with knowledge from the start is the most powerful and potent way to support optimum health. If they can start with a good base – then the sky will be the limit for them.
So that's why we have created this empowering course for mums:
From Anxiety to Security –
The A to Z of Home Remedies for Children's Health.
In this course you will:
Learn what to do at the first sign of a cold
Learn what to do when you first discover a fever
Know what foods to give them when they are sick
Discover how to boost their immunity at home
Improve their sleep, as well as yours
Learn how to be a confident home practitioner for your kids
Find that life doesn't have to be a rollercoaster of illness and that you can feel more secure when it comes to your child's health
Develop a wellness plan to ensure you don't have to take so many days off work and they won't have to be out of day care as much
Become comfortable with the natural options you have to offer your child from home
Feel like you now have options
Learn how to avoid some antibiotics
Know how to strengthen their system after antibiotics, if they end up needing them.
[su_quote class="green"]Brooke – Mum to Ingo – Sydney
"It has absolutely impacted our life in a good way. It has been quite transformative for us."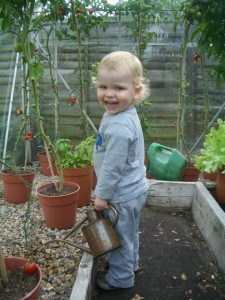 Ingo had had a serious illness in early 2013 when he was 18 months and he'd needed lots of antibiotics. Ever since that time, he seemed to get every single bug and he would get really ill and it would affect his asthma.
We were always at the doctor and always giving him Panadol. It was a constant disruption to our sleep, work and home routine. There was no "normal". I felt constantly nervous about his health and I felt that if anything was going around, he would inevitably get it. I was worried, concerned… you know you just want them to be happy and healthy and we were feeling quite anxious about his health.
He looked like a robust kid so it didn't really make sense he was getting sick so much and so often. I came to the Red Tent because I had really had enough. The poor little guy just wasn't coping so I had to try something different. You explained the underlying cause of why he was getting so sick and although it made sense, it was a different way of doing things. Since conventional medicine was dealing with each individual situation rather than holistically looking at what was happening, I thought we may as well give it a try.
What you proposed seemed quite radical at the time but it wouldn't cause harm as it was based around changing his diet and giving him herbs. You said the herbs would dry him out as he was so phlegmy and snotty… Then Ingo started sneezing – there was so much wet coming out of him. I couldn't believe we were giving him the herbs and he kept sneezing out the wet. It was incredible – exactly what you said would happen was happening.
Six to eight weeks later, we had a drier kid. He'd been away from day care as we were on holidays so I thought the real test will be going back. When he went back he did pick up a bug or two but I had herbs to give him this time and we had changed his diet, so it meant I could manage it at home and we didn't have to go the doc. It didn't progress to that point. Now he gets a cold and it doesn't become serious. We don't have to give him Panadol and we hardly need to see the GP.
More often than not he's lasting six to eight weeks now with no bugs at all. It's no longer a week of sleepless nights and high drama. It is so much better. We're in a much much better place now and that's the only thing that matters. He hasn't had any serious asthma since we've started seeing you. He had croup and he got over it quickly. We've got out of that cycle of everything hanging around for so long.
The last time he saw the respiratory specialist about his asthma he said Ingo has grown six centimetres in six months. He seemed really impressed with this. This is the same six months since he started on the herbs and amended diet. It has absolutely impacted our life in a good way. It has been quite transformative for us. We always thought he was robust. He looks robust. So we couldn't understand it when one minute he was full of energy and the next, a bundle of snot and tears. It has been a big change. He's not like that anymore.[/su_quote]
[su_quote class="green"]Abeda Iqbal, Mum to Baaran (5yrs) & Erfaan Olime (3yrs)
"You have no idea what a difference it has made in our lives."
My daughter's eczema was the greatest stress in my life. I felt like I was on a rollercoaster. It was a 24-hour, seven-day-a-week thing. At night I wasn't sleeping. She slept next to me and if she scratched herself I knew she could hurt herself because her skin was so bad. I couldn't rest.
I'd spent a small fortune on paediatricians and their creams. Nothing seemed to be working. I felt like I'd tried almost everything. People used to point and say: "What's wrong with her skin?" People used to think she'd had burns it was so bad, including doctors. Emotionally it was affecting her self-esteem. She used to hide behind me. I was so worried about her.
I started googling and came across Chinese medicine. I'd never been into natural therapies. I didn't know a lot about diet. I felt desperate. I decided to give it a go and booked into Red Tent. You have no idea what a difference it has made in our lives. Within a couple of weeks her skin was shedding and the new skin was underneath. Eliminating dairy at first I didn't understand… it didn't make sense… she wasn't allergic… I decided to trust the process. Just by eliminating the dairy and the additives and the preservatives made the biggest difference to her skin.
I followed all the advice, despite not understanding, only to come out the other side with a new child. I'm doing this as a sole parent, so it makes it worse when you have a sick child – you don't have someone to take over in the night, so it can be really difficult. Looking back we're in a different place now, emotionally, psychologically, physically… I'm much more relaxed.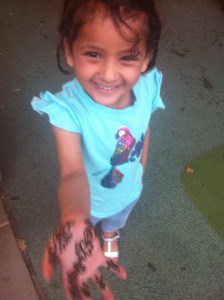 She's well now. She's healthy and she's thriving. She's at school now and she's fine. That cream, it's the only cream that helps. "Mummy I need some of my Chinese cream." I've given a tub to the school. She's happy and she's confident. She's come out of her shell. I'm so passionate about natural medicine now. I know what to do when her skin flares up. We look at her diet again and sure enough, I need to eliminate things that have crept back in. We do that and she's fine again. It's such a relief. I get so emotional when I see the difference. It has had an enormous impact on our lives. We can't thank everyone at Red Tent enough.[/su_quote]
[su_quote class="salmon-text"]
The Top Three Ways Poor Immunity Is Costing You & Your Child
1)   Your child seems to be forever unwell and all out of sorts. Not fun for them or your child. You have days out of day care and days off work.
2)   Sleepless nights for them and you – throwing your routine and family rhythm all out of whack.
3)   Your child is often grumpy/clingy/irritable and not able to participate in the fun activities of being a kid and makes it super hard for you to get on with your day, as well as take care of the rest of the family.[/su_quote]
How the program works:
There are four modules and each of them will build upon the next. The fifth and final module focuses on finalising a plan for you and your child plus it's a big opportunity for clarity through more questions.
They will be delivered via a pre-recorded conference call that you can link up to through your computer.
Each step of the way you will be provided with a detailed guidebook so you have ALL the notes at the end, which makes up your A-Z manual.
You'll also be able to download all the calls and guidebooks to your computer so you have them forever.
We create a wonderful private forum for all the parents doing the program where you can post your questions, challenges and real-life examples of how you are using your new knowledge. We respond to each of you with informative feedback.
The course has been designed for mums with children all the way from one-year-olds to 12-year-olds!!
Stage 1: The best of both worlds – East and West. Get the whole picture of your child's immunity, and learn how to balance natural and conventional medicine.
In this stage we will:
Discuss how Chinese medicine views your immune system as well as how it is viewed scientifically. Learn how combined knowledge can improve outcomes for your child.
Introduce Chinese medicine, give a brief history as well as explain the basic concepts so you can use them throughout the course as well as in your everyday life.
Uncover some of the ancient techniques that you can use right now to help your kids: spooning (gua sha), acupressure and moxibustion.
We discuss some common complaints so you know what to do and feel like you have a plan: anxiety, blisters, bruises, burns, eczema, colds & flu.
Question and answer session.
Stage 2: Prevention is better than cure. Their diet really can change their life!
In this stage we will:
Look more deeply at how Chinese medicine sees diet and how this forms the cornerstone of your child's health.
Discuss the importance of treating conditions early and quickly to avoid them progressing to deeper levels.
Discover supplements and herbs that work well to prevent as well as treat the illness.
Cover these conditions so you feel confident of what to treat naturally and when: coughs, conjunctivitis, constipation, diarrhoea, ear infections, fever.
Question and answer session.
Stage 3: One step at a time. You can do it. You are doing it!
In this stage we will:
Focus more on the manual techniques you have learned to date, and polish those up a bit so you feel really confident to be able to use them to ward off early colds and flu, calm your child down and boost their immunity.
Provide videos on the different types of massage we recommend so you know exactly what to do.
Delve into more conditions: growing pains, headaches, motion sickness, rashes, splinters, school sores, tummy aches, party food syndrome, urinary tract infections, vomiting.
Question and answer session.
Stage 4: Taking care of you! This is so important and so often ignored!
In this stage we will:
Look at what you are doing for yourself to make sure your "tank" is full so you can give to your children.
How well are you? It's important to strengthen your own immune system and gut so you can be strong for your whole family.
Taking care of yourself is just as important as your children. Don't wait till you fall apart to do it. A little every day keeps the doctor away – so they say! So we'll discuss what those "little things" could be.
Question and answer session.
Stage 5: Develop a Plan for Your Child
Now is the time to put all your knowledge together and make a plan for your child or children. You will know what to do when they get sick. How good does that sound?! You'll hear other mums' stories and the kinds of plans they've put in place for their kids and that will help you make yours. You'll also submit your info on our forum and we'll get back to you.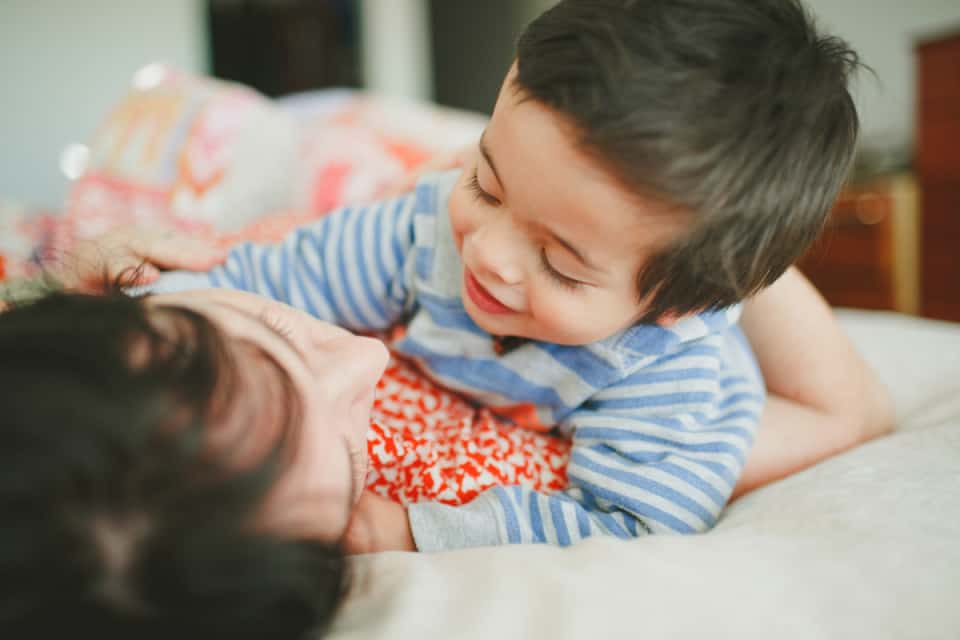 Special bonuses that come with this teleseminar course:
From Anxiety to Security:
The A to Z of Home Remedies for Children's Health
[su_quote class="salmon-text"]
The eczema diet – value $95
This report is jam-packed with info on what to eat and what to avoid when it comes to dealing with eczema. It explains eczema from the perspective of food intolerances as well as from the Chinese medical way of viewing things. It is a great resource to have on hand if you or your child suffer from any form of allergy or intolerance, not just eczema, as it relevant for those conditions also.
Introducing solids – value $45
This handout is given to all our mums who come in for treatment who have little bubs. It's important to get it right from the start. Chinese medicine has a different take on what to give and when and even if your child is already a toddler, sometimes you need to go back to basics for a while and this is a wonderful place to start. We always give this out as part of our treatments for children at Red Tent so you can be completely clear on what a simple diet is for your little one. This can really help to turn things around and know what to do the next time around!
Abdominal massage – value $45
This how-to massage guide is important for your child if they have a tendency to get blocked up and constipated. There's nothing like a good abdominal massage to help their bowels move, stimulate removal of toxins and to boost their immunity.
Butterfly wings massage – value $45
This is a beautiful massage we recommend all parents do for their children on a daily basis to help their whole system function at top capacity. Children love it and it's so simple, gentle and effective. It's something we recommend for every child when they come for treatment. This how-to guide will show you the way.
Private Facebook community membership – priceless
Join our community of like-minded mums to submit your optional homework tasks and get direct feedback from Naomi and Rebecca. Chat to others about the results they're seeing in their kids' health, ask questions, feel supported and have a laugh!
[/su_quote]
[su_quote class="green green-text"]
Natalie Rowland – Mother to Florence & Ferdinand – Alexandria, Sydney
"You are such an amazing resource for advice. I really feel like you've got my back! Our backs!"
My two-year-old daughter was constantly sick with colds, coughs, throat and ear infections. It was frustrating. I felt as though together, we couldn't fight off these infections. It was miserable to see her upset. She was coughing at night, grumpy, it really affected her mood.
I was anxious having to rely on antibiotics – I knew they weren't great for her overall gut health and I didn't want to use them long term but felt I had no other choice. The antibiotics would clear up the infection then it would come back. I had nothing to give her in between that felt like it was working.
The last straw was the endless and increasing frequency of antibiotics. We were at the point where every viral infection would turn to a bacterial one. Her system was overloaded and it just wasn't working. That's when I decided to come to the Red Tent.
Immediately I felt relieved. I got educated on the importance of diet. I didn't understand about sugar and how it was adversely affecting her immune system. After seeing you I felt secure I had a plan and a program. You explained her underlying conditions and how we could strengthen her immunity. I felt secure with you – and it has grown over time. You are such an amazing resource for advice. I really feel like you've got my back – our backs!" I felt strengthened throughout the visits with Flo and knew we were building towards a long-term result. It was one step at a time, it didn't happen straight away.
It's been good for Flo to talk about her health. We talk about it together now and she has a good understanding of what is good for her and what's not. She's now three. She knows when she needs herbs for a boost. She's got some body awareness regarding when she's feeling good and when she's not. I feel I have a toolkit with all the knowledge you've provided, and the herbs. If she has an infection starting, we have something to use and I know what to do. It feels secure.
What I love about the Red Tent is that you're realistic. You support an integrative approach with us seeing the GP as well as you, and that has sustained my respect.
Red Tent provides empathetic support and expertise to investigate and treat the underlying weakness or illness. We are on a path to better health rather than stuck in a cycle of only relieving symptoms. Florence is so much happier and healthier these days. She doesn't get sick so easily and we can manage her health mostly at home. It feels so good to be able to do that for your children. I have already started giving Ferdinand (six months) herbs at the first sign of an infection and they have worked every time.[/su_quote]
[su_quote class="green green-text"]
Kylie Innocente – Mum to Soren (3.5) & Rose (21 months) – Coogee
"You're not anti-medicine and that's really important to me."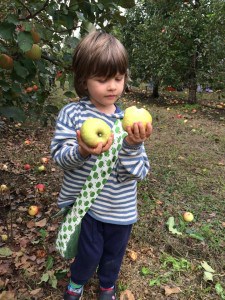 I came to you when I was pregnant with my first and then did the Natural Kids Health Course because I wanted to have some natural tips up my sleeve for when they got sick.
I feel like I've got an alternative to regular medicine if they're not well. I think our kids are very well. They're very robust. In three and a half years of having kids, I haven't needed to give them antibiotics and I put that partly down to the knowledge I've gained.
They don't get sick very often. When they do get sick it's very intense, then it goes away. When I bring the kids in for treatment you always recommend dietary changes or eliminating something for a week or two. Sometimes you suggest herbs as well. I feel like it's such a gentle approach and I find it effective.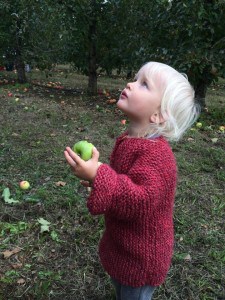 You're not anti-medicine and that's really important to me. I've had a lot of alternative health practitioners as a child – as well as an adult – and there's a lot of resentment to the medical community. You're not like that. You work with parents and doctors and it feels safe.
I have more tools now and a greater understanding. I really do love the TCM approach. It can be as simple as learning how to dress them properly… they're wearing skivvies right now to protect their necks. I make soup and stock for them to keep them strong.
I trust going to the Red Tent. I don't feel vulnerable. It works for our family.[/su_quote]
[su_quote class="green green-text"]
Alison Riddell – Mother to Maia – Psychologist – Clovelly
"Having the tools at my disposal, the herbs, moxibustion and acupressure techniques has enabled me to feel really confident."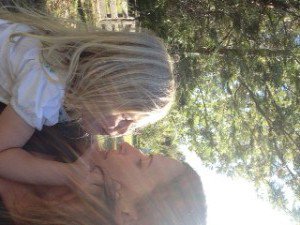 I initially came to the Red Tent seeking acupuncture treatment to help with my pregnancy and labour. After Maia was born, I came back to attend the live Natural Kids Health course to educate myself on preventative health for Maia. I've been using all the tricks ever since and feel confident in my approach to home health care.
Maia has never needed antibiotics and has only needed to use Panadol a handful times. Having the tools at my disposal, the herbs, moxibustion and acupressure techniques has enabled me to feel really confident. It's great to have a bunch of tools in my back pocket. My partner is very pro running to the chemist so I feel I've been able to manage her symptoms well with natural medicine. I'm completely open to using allopathic medicine if need be but because I've been strengthening Maia's body to take care of itself where possible first, and she's got a strong constitution, I've never needed to so far.
Maia is now two-and-a-half and regularly attending kindy. She did get sick more often in the beginning but I had my herbs ready to go and we were able to manage it all at home. It's wonderful. I love that I can be there for her in that way.[/su_quote]
[su_quote class="green green-text"]
Karina Murphy – Mum to Savannah (3yrs)
"I can't tell you how much of a massive difference it has made. I don't feel anxious anymore…"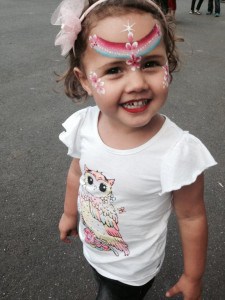 When my daughter was almost two she came up in an itchy rash. Initially I took her to the doctor and they gave her cortisone cream and that freaked me out. I remember thinking, am I going to have to put this on her every time? I don't want to do this every time she eats something that doesn't agree with her. There wasn't any talk of diet or any other options other than a topical cream. I felt disempowered, worried and anxious for Savannah.
That's when I started to look into alternatives and came across the Red Tent.
From the first time we saw you, it was almost instantaneous, I could see a difference after that first week. She had it bad on her arms and it didn't take long to change – it was pretty quick. We ended up coming to the Red tent five or six times over a period of a few months, then we came another couple of times over the period of another three to four months.
After our first appointment, I came away feeling there was a well-thought-out holistic approach. I felt your concern. You acknowledged my need to be involved and to be able to help her as much as I could from home. You educated me on diet and lifestyle in relation to Savannah specifically. I loved having a long-term plan, it was what I needed. I could be involved with the solution and that felt great. She loves her acupuncture, for Savannah it's normal.
I can't tell you how much of a massive difference it has made. I don't feel anxious anymore and I knew it wasn't going to be detrimental for her health long term, in fact quite the opposite.
She was almost two when we started and now she's almost three. I feel happy. I'm secure in her health. When we went away recently the herbs were the first thing we packed. It has allowed me to relax and enjoy time with family where food like chocolate is involved. I can enjoy social situations now. Her reactions to food are very minor now. I think it's a combination between getting older, the herbs, and understanding more about diet.
Looking at the future, natural health care is normal for her. Sleeping is no problem. She's not waking up itchy or scratching. I feel more secure, solid and safe about her health. To me that is a big deal, it's massive, it's very important. As a single parent that's especially important. To know where to go if I need it – and to feel confident she'll get what she needs – that stuff is priceless.[/su_quote]

"But what if I don't have time for this right now?"
Time is an issue for all of us. You're stretched enough as it is being a mother. We understand that because we are mums too. There's only so much time in your day, so you have to be certain about what you're going to spend your time on. In regards to this course, we can assure you that ultimately it will save you a lot of time running to and fro from the doctor's surgery and it will certainly save you from endless worry and sleepless nights – well not completely – but it will go a long way to helping you to feel more in control and less anxious.
"But what if I think it's too expensive?"
We've thought about that and whilst we think it's awesome value for money, we understand that budgets can be tight. That's why we've created a payment plan so it's more easily accessible to everyone. You can think about it this way, if it saves you from going to the doctor three times, then you've paid for it already. 
"But I'm not sure this is really for me. How practical is this information really?"
If you want to learn how to naturally boost your child's immune system and improve their gut health, then it's for you. If you want to have some sort of plan or information resource you can fall back on that you can try as a step one, then it's for you. If you're still fine with going to the doctor every other week and you're happy with your current methods and you feel they are good enough for you right now, then no, this isn't for you. This course will give you stacks of practical info in the form of what they should eat, what you can do for them in terms of massage and acupressure and a few other special Eastern techniques, so that their immunity improves and their gut health increases. And with that comes happier, healthier children.
The course has been designed for mums with children all the way from one-year-olds to 12-year-olds!
"What if I learn all this and it doesn't work?"
It will be a bit of trial and error to begin with and that's why we've turned it into a home study program where you can go at your own pace. This way you are bound to come across live cases with your children that we can workshop as they happen. That way you can put the techniques into practice and that's the best way to learn. Sure some of it won't suit you or work best for you and your family. It's important to try new things out, give them a go, then decide for yourself. We can guarantee you'll get some results if you integrate what you're learning into your children's life as the course progresses.
What if my children are older?
This course covers children's health all the way from one year of age up until just before puberty. Although we will give insight into newborns and teenagers, it's not our focus. So rest assured, even if you have young children who are not toddlers, this course is still for you and their health will be covered.
We will donate 5% of profits

Because we are passionate about improving health for children globally, 5% of profits from sales of our course will go to Lotus Outreach Australia. It provides life-changing education for girls so they can stay in school and avoid the perils of child sex trafficking.
[su_quote class="salmon-text"]
Your Peace of Mind Guarantee
All of the information on this page is a true and accurate representation of the results our clients and we have created with the online programs we teach.
You must participate fully and take action in order to learn and see results. Your success depends on your commitment level and your amount of practice time using the techniques. There is no guarantee you will achieve the same results represented on our course information page. However, the stories and testimonials we have provided are real success stories from our participants.
We promise to deliver high-quality content and training. We're confident you will receive more than enough value. We'll even give you the chance to test-drive this program at no risk.
After the first class, if you're not completely satisfied, you can request a full refund from the course, within 10 days from your date of purchase (for a home study program with a flexible starting date) or 10 days from the course commencement date (for a live course with a specified starting date). If you've paid upfront you'll receive the full amount back into the account from which you made the purchase. If you've elected to pay by instalments you'll receive the amount we've deducted since your date of purchase.
We do not provide refunds for any other reason, as we are 100% committed to delivering a top-quality course.
Please find our full terms and conditions here and our privacy policy here.
[/su_quote]
"Sounds good, so what's my investment?"
Discovering these techniques for yourself could take years as it certainly takes a while to get your head around how Chinese medicine works, let alone study it and then use it to effectively diagnose appropriately and then treat correctly.
By now, even if you're not considering a career change to take care of your kids' health (ha ha), then you've probably already spent a small fortune on their health and they don't seem to be getting stronger for it. Solution? Invest in broadening your knowledge from experts so that you can strengthen their body to better fight off all the viruses and bacteria that come their way.
The fact of the matter is, there just aren't courses like this out there that look at health from this perspective. You may find there are courses of a similar length to ours on homeopathics or nutrition for your kids, and they could cost anywhere from $400 to $2000. However they aren't taking into consideration all the elements we have spoken about today that really do matter and have a huge impact on your child's health ie How hot they are? How cold they are? How damp they are? How much raw food they can tolerate, what types of foods are best for their constitution etc etc.
The fact that Eastern medicine integrates so well with Western treatment is also such a gift for worried parents. You can be assured that you are giving the best of both worlds to your child to help strengthen and boost their immunity and gut health.
We have both been working within the field of paediatric Oriental medicine for over 20 years combined. Not only do we have all our academic study behind us, but we have all our clinic hours and direct hands-on experience.
Our vision is to make these powerful techniques available to parents everywhere, to improve children's health by boosting their immunity and improving their gut health. We are incredibly passionate about our course, as we have seen the changes firsthand through the clients we have treated in clinic.
The value of our program plus bonuses is $727
Your discounted tuition is now just

$498 AUD
Easy monthly payment plans are also available. See below.
*As soon as you sign up, you will receive an email within 24 hours with your bonuses and access to all your course materials. If you don't, please first check your junk mail folder and if it's not in there, check your promotions folder and if it's not in there, email info@redtent.com.au. If you have signed up to Red Tent with your work address, please make sure you are able to receive emails from us. Ideally, use a personal address and pop rebecca@redtent.com.au and info@redtent.com.au in your address book.
$498  AUD
Read our Terms and Conditions of purchase
OR:
$98 AUD per month for 5 months (total = $490)
(Make sure your credit card has at least 6 months more left on its expiry for this option.)
Read our Terms and Conditions of purchase
 
"The sign of a successful mum is listening to your gut and learning what you need to improve the lives of your children."
Our clients have let us know what a positive impact these techniques have had on their children. In many cases they were initially sceptical but when they put those feelings aside and gave it a real go, they were amazed at the results they were able to achieve.
So if you're wondering if you can afford to do this course right now, the question is, can you afford not to?
This program is your ticket to achieving real results for your child as well as for yourself − a happier and healthier mum equals a happier and healthier child.
[su_quote class="green green-text"]
No Risk Reservation Form
Yes! I'm ready to learn easy hands-on techniques that will improve my child's immune system.
I know I will receive:
The course: From Anxiety To Security – The A to Z of Home Remedies for Children's Health (From 1 to 12 year old children).

Five detailed booklets for each TeleClass with photographs so it's crystal clear what I am learning.

Access to recordings of every class which I can download to my computer to listen to at any time now or in the future.

Access to our private Facebook group where I can submit my tasks as well as ask questions so I can integrate what I am learning into my life. Get answers direct from Naomi & Rebecca.

Bonus #1 (Value: $95) The eczema diet.

Bonus #2 (Value: $45) Introducing solids.

Bonus #3 (Value: $45) Abdominal massage.

Bonus #4 (Value: $45) Butterfly wings massage.
As soon as you sign up, you will receive an email within 24 hours with your bonuses and access to all your course materials. If you don't, please first check your junk mail folder and if it's not in there, email info@redtent.com.au. Make sure rebecca@redtent.com.au and info@redtent.com.au are in your contacts so you receive all our emails.
5% of profits will be donated to Lotus Outreach Australia on your behalf.
[/su_quote]
The value of our program plus bonuses is $727
Your discounted tuition is now just

$498 AUD 
Easy monthly payment plans are also available. See below.
$498 AUD
Read our Terms and Conditions of purchase
OR:
$98 per month for 5 months (total = $490)
(Make sure your credit card has at least 6 months more left on its expiry for this option.)
Read our Terms and Conditions of purchase
Please note: Our course has longevity and can be accessed at any point in the future – you can complete the course whenever you choose. If you opt to pay by instalments, once you provide your credit card details and place your order we are legally authorised to continue to take payments from your card until your full payment amount is reached, after our 10-day grace period. We do not provide refunds or grant payment cessation for change of mind or personal circumstance.
[su_quote class="dashed"]
Still Have Questions?
Ask us any questions about our course: From Anxiety to Security: The A to Z of Home Remedies for Children's Health and we'll help you to get clear on whether it's right for you.
You are very important to us. Once you submit your question, one of our team will contact you personally to provide answers about our program.[/su_quote]
We would love to see you join us for the course. We are so passionate about helping mums achieve great results with their kids. We love seeing their wellness blossom!
Warmest wishes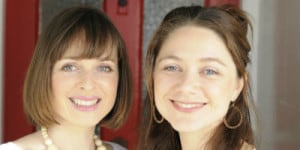 Rebecca & Naomi
Directors of Red Tent Health Centre & Acubirth®
Authors of the forthcoming book:
Hands on Birth ~ Eastern Wisdom & Acupressure for a Beautiful Birth
Shop 2, 66 Hall Street
Bondi Beach NSW 2026
Ph: 02 9300 9522
P.S. There are five foods that are super handy to know to avoid when your child is sick to help transform how they deal with it. You will learn all of these in our course.