B Hth Sci TCM (UTS), Dip TCM (Guangxi U,China), Post-Grad Cert Jap Ac, BA (UNSW), Post-Grad Cert Paed TCM, Doula Training
Registered with the Australian Acupuncture and Chinese Medicine Association (AACMA 1942, www.acupuncture.org.au) and is a registered provider with all major health funds.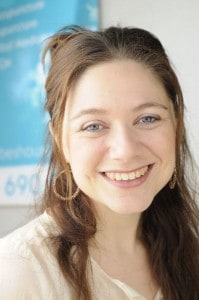 Hi, I'm Naomi Abeshouse, Acupuncturist, Chinese herbalist and Doula. I found myself enjoying working with pregnant women so much, I became a Doula (a birth support person) and was compelled to create a holistic centre in which pregnant women and their families can be thoroughly supported. I set about gathering like-minded practitioners that I had heard about over the years, into this wonderful community.
It feels like such a privilege to be a part of the miracle of new life – helping those little eggs in your womb grow into sweet little lives, turning and kicking, and finally coming out into the world. With much experience during births and pregnancy, I truly appreciate the moments where we can help turn things around for you – sometimes literally with breech bubbas! Though often it can be things like morning sickness or back pain or depression, in which you just cant find any relief to be able to enjoy in your pregnancy. Sharing how our simple methods can be so transformative is deeply rewarding for me.
After starting out as a volunteer for One Health Organisation, for six years I also ran the acupuncture clinic at STARTTS, Auburn – Service Treatment and Rehabilitation of Torture and Trauma Survivors. I found it deeply satisfying being a part of our clients' transitions from serious physical and emotional debilitation towards a better quality of life. These clients suffered greatly in their lives, and were living with PTSD (Post traumatic Stress Disorder) amongst a great deal of pain. We got such incredible results with acupuncture, particularly with insomnia and migraines, so I would love to see this treatment more widely available.
As far as training goes, I completed a Bachelor of Health Science in Traditional Chinese Medicine at UTS and have been studying and practicing for over eleven years. I've completed postgraduate studies in Guangxi University, Nanning, China. I have also studied the Manaka Protocols (a form of Japanese acupuncture), Paediatric acupuncture and Chinese herbal medicine for kids, and Doula training. Prior to all of this I studied massage therapy, aromatherapy, kinesiology and Shiatsu whilst trying to find a healing path that I could truly resonate with. I attend regular seminars on acupuncture, herbal medicine, women's health, obstetrics and mental health.
I come from a family of Doctors – with two parents as GPs, and a sister who completed her medical training and is now a busy mum of five cuties. I grew up amongst lounge room medical consultations, and developed a respect and understanding of the western medical model. I feel firmly grounded with a deep respect for both traditions and believe that wonderful results can come from their integration.
I am a lucky mum to a beautiful baby girl, Zella.
Together with Rebecca, we are the Directors of the Red Tent Health Centre. You can read all about our journey together here, just scroll down the homepage and check out our video :)

Where to from here?
Read up on pregnancy acupuncture
Naomi & Rebecca give Acubirth workshops to empower birth partners to better support their woman during labour.
Feel free to call us to book your appointment on 02 9300 9522