I have seen a lot of pregnant women come through our clinic who I have helped prepare for birth. It is in the thousands by now. I've given birth twice myself and I've been to two births. I'm incredibly passionate about birth for reasons that would take another blog post entirely to explain (and I just might do that!) but right now, I want to talk to you about my three hot tips for birth prep.
It's hard to nail down just three as I have so many, but in our fast-paced info-overloaded world, three tips are as many as you can handle in one go, right? So here goes…
BIRTH PREP TIP 1 – GET YOUR BODY READY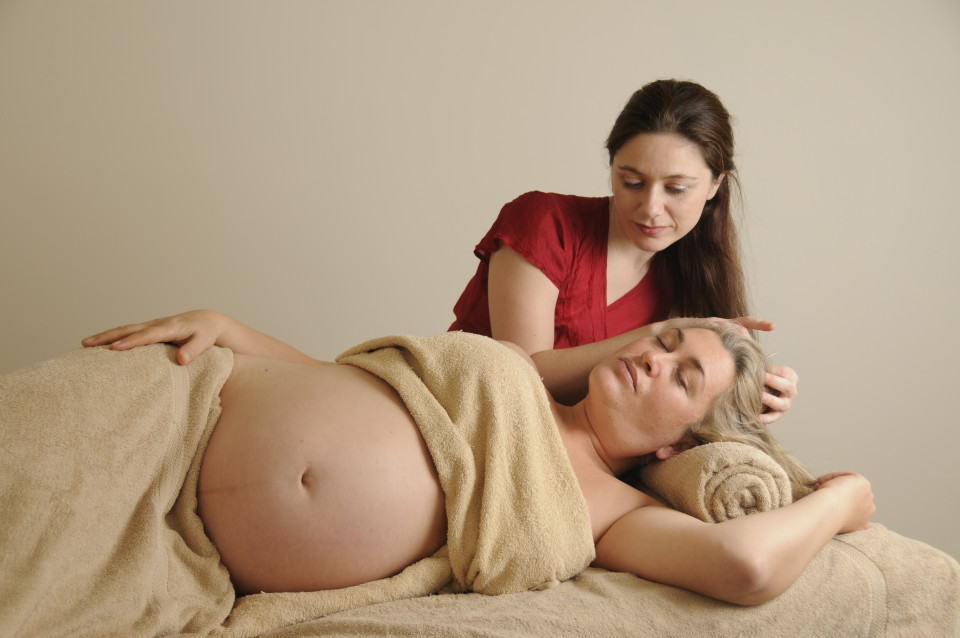 This is important. If you're walking around with aches and pains that are keeping you from feeling good and are waking you up at night, get them attended to. If you have a cold that won't go away, there are natural remedies that can help that are safe.
Acupuncture, osteopathy and massage can be so good to release stress from your muscles, get you into better alignment, relax your tendons and get your blood flowing more freely. When muscles are all bound up and tight, the blood can't flow through them to nourish and soften them. Releasing constrictions and freeing up tissue will be like giving your body a holiday. It can breathe easy again and that means you can walk more easily, sleep more soundly and ultimately be able to move a whole lot better throughout your labour.
Movement throughout labour will help it to progress better, will help you to cope with what you're feeling and will aid in encouraging your bubba into the best position to nuzzle at your cervix to help it soften and open up evenly.
It's important that you can breathe well in labour, so if you're all blocked up, consider some acupuncture to help clear that out. Another fabulous way to do that is by using a neti pot.* This saline nasal rinsing action literally clears all the phlegm out from your head. If the phlegm is more in your lungs then some cupping to your upper back can work wonders to help move it (and we do that – if you're a local!)
Other ways to get your body ready include acupressure for natural induction. You can download your guide to using acupressure for natural induction today.
*Interested in the neti pot? Watch how it works here. When you're pregnant though, make sure you use only boiled water and wait for it to be room temperature before you use it.
BIRTH PREP TIP 2 – GET YOUR MIND READY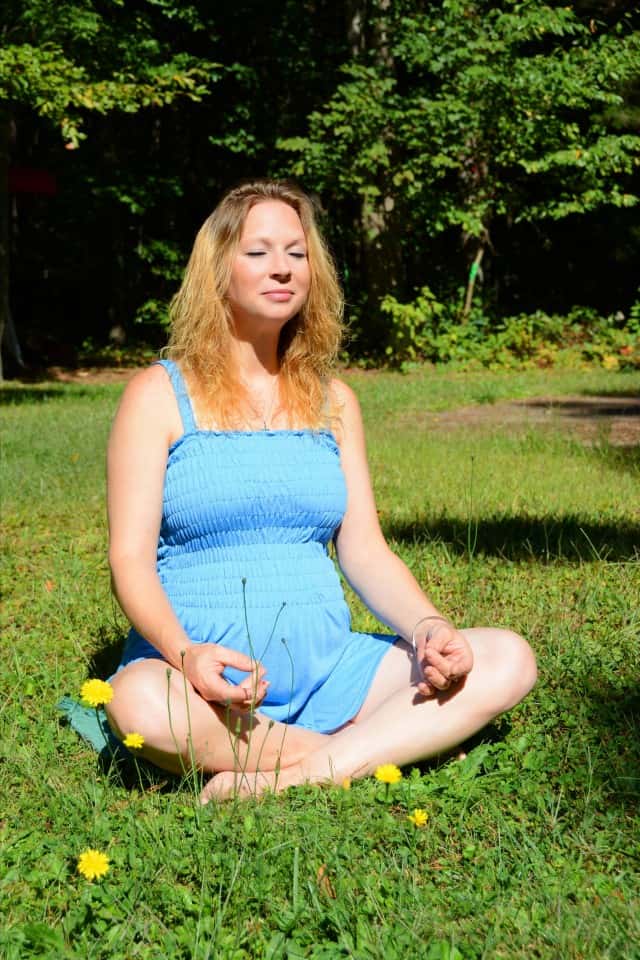 Since our body and mind are connected according to Chinese medicine (and increasingly, science is discovering that this is actually the case and not just some holistic babble that sounds good), it's super duper important to prep your mind too.
Reading positive birth stories can be incredibly helpful. I needed to read widely that many women had had different but really positive birth experiences. I wanted to believe that could be my story too. Since we don't naturally grow up around birth in our culture, it can be difficult to imagine what it must be like. You may have certain fearful stories that repeat over and over in your brain so it's nice to balance them out with optimistic possibilities.
It's such a rite of passage for every woman, birth. It's profound, can be scary, can be shocking, can be off-the-planet amazing and is intensely individual.
Visualisations and meditations that focus on birth can be powerful. They were difficult to do the second time around as I had a toddler at my heels but somehow I found the time as it was important to me. I did less sitting in silence and more moving meditation with her, really smelling the flowers as we would walk by them, being in her moment-to-moment world a lot more. It helped me to become more present, which is exactly what meditation is all about. My journey to mindfulness was different that time but enriching all the same.
Myself and many others have enjoyed reading Rhea Dempsey's book, Birthing Wisdom. Rhea explains how to think of the pain… as if you were an athlete and your muscles were working intensely during a marathon. This made a lot of sense to me, and my feeling around the intensity of birth changed. It enabled me to get through the difficult parts of birth, when you feel like giving up. Of course you feel like giving up at some point – that's completely normal. I'd feel the same during some crazy long race too!
It can be helpful to read up about hormones and know your physiology. Dr Sarah Buckley is the lady to turn to for that. It is super cool that your body can produce huge amounts of oxytocin to get labour going and then as it keeps going, your body produces natural opiates to be able to handle the high. If you can keep that whole process in motion – with your support team – with the feeling-good stuff like acupressure and massage to increase oxytocin, this will give you good contractions which will help to open your cervix faster and bring your baby into the world. The whole idea that birth is supposed to be a loving cocktail of hormones sounds fabulous, right? I just wish more of us knew about it – which is why I'm writing about it here and sending you off to Sarah to read up some more!
Another important part of having the right mindset relates to who you choose to physically be at your birth to support you. You need to be able to trust them, to fully let go with them and for them to be on the same page as you. If your gut is telling you otherwise, then listen up and make some changes. I had my husband and sister and it was the perfect combo. They were incredibly supportive and I can't thank them enough.
BIRTH PREP TIP 3 – HAVE A TOOLBOX TO FACE INTO YOUR BIRTH
I liked to have a lot of different tools ready to help me through my births. You never know what is going to feel the best for you on the day. I'll tell you what worked well for me.
My voice. Ommmmming and Hummmmmming through night-time early on contractions helped a lot. After my first child was born I'd become a yoga teacher and was doing more prenatal yoga courses. I learnt about the neuro-muscular connection between your throat and your birth canal and the light went on. Bing! If my throat was more relaxed, my birth canal was going to be more relaxed. Why not give it a try?
There seems to be some connection between making sounds and reducing pain. I'm not sure what the mechanism is but when you hear women in labour without any drugs, midwives will tell you, they often make deep noises like nothing they've made before. So I tried it and I do feel it contributed to getting me through it all and would do it again.
Acupressure. I just LOVE acupressure. I'm a person who enjoys touch and when it's right on the spot and it's doing something like reducing pain, I'm so happy. It felt incredibly supportive to have my husband pressing on different parts of my body when I was having a contraction. It helped me tremendously and I just wouldn't be in labour without it. If you're interested to learn, we will be launching our Acubirth video in the next few months that will explain how to use acupressure during labour. If you'd like to be notified about the Acubirth video, get on the Red Tent mailing list and at the same time get your free guide to a natural induction as some of the acupressure points we cover in that guide are great for pain relief in labour and birth.
Massage. I was into some very light body massage to get my oxytocin flowing further in between contractions. That totally worked for me. You might like stronger massage. Just trust your instincts and go with what works.
Affirmations. I know women who put up posters around them with words of affirmation and they find that really useful. I didn't actually do that but I think it's a great thing to do so I wanted to mention it.
Breathing. For me, slowing down my breath and watching my breath as if I was in meditation was the best. There are different techniques but this is what I found most useful.
Visualising my baby. I kept thinking about meeting my baby, what they would look like, how amazing that would be and that kept me going as well. Other women like to think of safe or beautiful places that make them feel relaxed. Again, whatever works for you.
Candlelight and music. Whilst I was at home we had lots of candles lit and actually no music. The lighting was great for me and no music meant I was more in my own world, which I wanted to be. For some people, music works wonders. I liked music in the really early stages as it helped get me into labour by dancing around the room, but when it all heated up and it was really on, I preferred silence.
Acupuncture. I used acupuncture to move me on from pre-labour and into labour. I'm a slow burn when it comes to labour. I do this pre-labour thing overnight, usually for a few days, before I eventually get into labour. Acupuncture tipped me over the edge right when I needed it. I'm one of those people who need a fair bit of coaxing and prodding; however, so many of my clients are quite the opposite!
YOUR BIRTH
It's yours. It's such a special and important time in your life and every single one of us will have a different experience that will shape and mould us into who we are and who we become. It touches us all, some more deeply than others.
I want to take this opportunity to thank all the women whom I have worked with over the last decade. It has been an honour to be part of your journey.
XXX Bec
PS I mentioned Rhea Dempsey and Sarah Buckley here, and they are two of the experts who feature in our Bumps Births Babies online pregnancy and birth conference. You can get instant access to their wisdom and much much more here.
Bumps Births Babies Home Study Bundle – Sign up here.