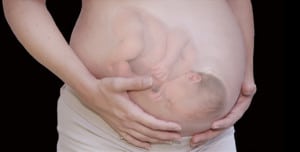 Researchers have acknowledged that we humans embody an energy component. Energy exists within each cell and between each cell – our subtle matter. This energy, when blocked or diminished, can cause imbalances or disease in the body, including fertility problems keeping a woman from becoming pregnant.
When one's energy is out of balance, the body is impacted in some way. This includes the reproductive organs and hormones levels that support ovulation.
The energy field might also be damaged from broken bones, falls, past surgeries, major illnesses or long-term emotional or mental stress.
When a practitioner is working with someone having fertility issues, they explore where the energy is blocked or out of balance and begin to restore those areas. Many times, the energy in and around the reproductive systems is very low, particularly if the woman has old emotional wounds stored in this area.
The common thread is that each woman's energy is diminished in some way, but the reason for the low energy levels differs for each one. It might take several sessions to restore a person's energy and to repair broken and depleted energies.
Reiki can be used throughout a woman's cycle to support the growth of follicles and recruitment of healthy eggs, the fertilization of eggs and assisting the embryo to implant in the uterine lining. Reiki also provides emotional and mental balance, helping the client to align with the process of fertility in a more positive way. It is very discouraging for a woman to be told by the medical community that she should give up when she is feeling empowered to manifest a family. The negativity permeates into her emotional and energetic fields, creating more blocks. Reiki nurtures her into a place of knowing that all will work out for the best and that all parts of her being are working toward creating the highest good for all. Energy follows thought and is empowered by our feelings.
Where to from here?
Read about our Reiki Master Kristy Jones
Make an appointment today!