Getting Labour Started Naturally
Acupuncture can work miracles to help you get your birth into gear!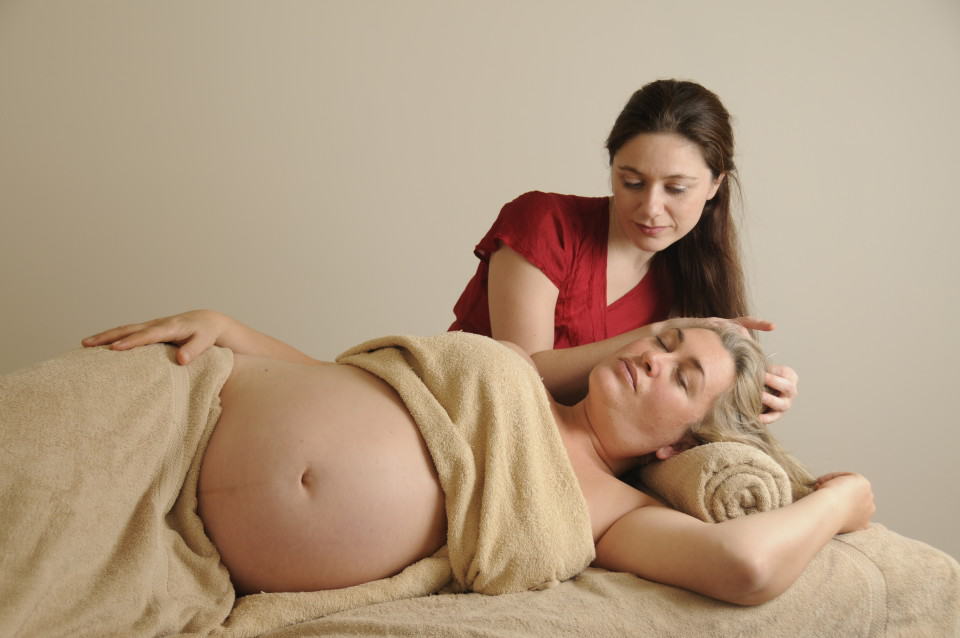 How does acupuncture help labour progress?
Acupuncture can help kickstart your labour in various ways:
Energy levels
You have a huge task ahead of you! There is a reason people speak about birth like running a marathon, so it helps to go into labour feeling strong and ready for endurance. Acupuncture is the fastest way to boost your energy levels for labour. Then when the marathon of birth is over, you still need to draw upon more energy to feed and care for that little gorgeous baby, and there are many sleepless nights ahead. Fill your reservoir of energy (or 'Qi') with acupuncture.
Calming
Anxiety, stress and tension can all work against those wonderful hormones (particularly oxytocin) that switch into gear when birth begins and helps labour continue along well. Acupuncture works so well to regulate your nervous system and help you feel calmer before the birth. It's like meditation and a holiday rolled into one!
Hip/back alignment
Onset of labour can be delayed if your hips aren't balanced. The way your hips and back are aligned play a role in how comfortably your baby can move into the optimal position for birth. Also, once labour starts, your hips and back have a lot of work to do! Acupuncture helps start you out in a position that's as balanced as possible. Your osteopath, physio or chiro play a great role here.
Optimal positioning of your baby
Acupuncture has some incredible points that tell your baby where to go. There are points to help your baby descend and engage. For first-time mothers this is particularly helpful to encourage labour and decrease the duration of the birth. We can also help position baby so that he or she is in an optimal position allowing for an easier birth. There are great points to help rotate an occipital posterior baby (ie move you out of back labour).
Induction!
Performing your labour induction with acupuncture is such an honour – big bellies rock! Once we have helped you clear the way for an easier birth we can use acupuncture to give your body signals to get things moving – there are acupuncture points that help ripen the cervix, stimulate the uterus, and if you are already in pre-labour, there are points that help strengthen and regulate your contractions.
Let us help you move into labour naturally with acupuncture PLUS we give you plenty of useful tips on how to get things started.
Acupuncture Labour Induction: Your Questions Answered
At what stage of my pregnancy should I come in for an induction?
We work in conjunction with your obstetrician or midwife. Commonly, we begin to help your body prepare (by removing obstacles and helping with baby positioning) from 36 weeks (or earlier if there are known issues), and we will begin some of the induction techniques from 38–39 weeks.
If there is a need for a medical induction sooner, we begin the induction acupuncture 1–2 weeks prior to your scheduled induction.
Is it purely acupuncture or do you use a combo of techniques?
For inductions we practice acupuncture primarily, but will offer you some great advice tailored to you to help you get the best results.
How many acupuncture sessions would I need?
We would usually see you weekly from 36 weeks, and then twice weekly if you are to reach your due date.
How long are the acupuncture sessions and how can I expect to feel during them?
The acupuncture labour induction sessions are 1 hour. During the acupuncture treatment we may offer you a guided meditation to do whilst you are on the table to help you prepare for the birth. Or you can enjoy soft music. It's really beautiful, calming and soothing. We ensure you are comfortable and build well-designed artworks of pillows around you and your bump! Most mothers have a little catnap on the table or simply have a well-deserved rest whilst the pins do their job.
What kinds of results or feelings can I expect after my acupuncture sessions?
Most mothers report feeling calmer immediately after a treatment, and often far more comfortable. Acupuncture helps your body move that next step closer to birth. So if you are tinkering on the edge of labour, you could go straight into labour within the day. We have had women break their waters on our table!
However, not every baby is ready to arrive straight after a treatment. All we can do with acupuncture is remove the obstacles, prepare your body and give you and your baby some strong clues as to what to do. I believe there is a special kind of magic to birth, and your baby will come only when the time is truly right for them. There is only so much our needles can do!
Which acu points might you use?
We use very similar acupuncture points to the acupressure points we recommend (in acupressure you press the points instead of using needles). You can get a mini lesson in acupressure for natural induction here! You can use these points on yourself or ask your partner to help you. The acupuncture works more deeply and powerfully than acupressure. We also add some points to support your constitution and any other conditions that you have, according to Chinese medicine.
Relevant research supporting acupuncture labour induction
Harper TC et al., A randomized controlled trial of acupuncture for initiation of labor in nulliparous women, J Matern Fetal Neonatal Med., vol. 19(8), pp. 465–470, 2006. http://www.tandfonline.com/doi/abs/10.1080/14767050600730740
Rabl M , Ahner R , Bitschnau M , Zeisler H , Husslein P. Acupuncture for cervical ripening and induction of labor at term – a randomized controlled trial. Department of Obstetrics and Gynecology, University of Vienna, Austria. Wiener Klinische Wochenschrift, 113(23-24):942-946, 2001. http://europepmc.org/abstract/med/11802511
Chi Eung Danforn Lim, Jenny M. Wilkinson, Wu Shun Felix Wong, and Nga Chong Lisa Cheng. Effect of Acupuncture on Induction of Labor. The Journal of Alternative and Complementary Medicine. 15(11): 1209-1214, November 2009. doi:10.1089/acm.2009.0100. http://online.liebertpub.com/doi/abs/10.1089/acm.2009.0100
Where to from here?
Let's get birthing! Contact us today to make an appointment for an acupuncture labour induction.
Learn the 4 best acupressure points you can use immediately to encourage a natural induction. Sign up to receive our free guide! Instant access.
Learn more about pregnancy acupuncture at the Red Tent Health Centre.
Learn about your acupuncturists.
Take a look at our natural kids' health course for mums and our Bumps Births Babies online conference.