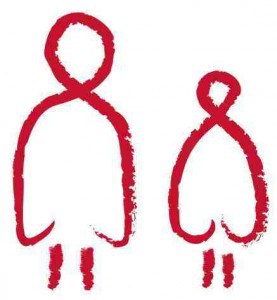 You know how important your child's health is and we understand that too. They are precious and we know you want the best for them so that's why we take our training seriously.
Here at the Red Tent we offer holistic health care for your child. This means we are focused on treating them naturally as well as helping you to help them. We can work closely with your GP or Paediatrician to ensure you child receives the best quality all-round care.
In this section you will find answers to many of your questions about your child's health and how natural medicine can be of benefit. We will explain how natural medicine works so you can feel confidant that your child is receiving optimal care.
To learn lots about how to care for your bubs and children naturally, we have created this incredible course called From Anxiety to Security: The A–Z of Home Remedies for Children's Health. Parents love it as they find out soooo many fantastic techniques to improve their child's health at the same time as combating illness.
At the Red Tent there are a number of practitioners who work with children using different kinds of natural medicine and these include:
Chinese Medicine for Kids

I'm Rebecca Mar Young and I use special gentle acupuncture techniques for children as well as Chinese herbal medicine in a child friendly form. Traditional Chinese Medicine has a long history with paediatric care and is very successful at turning situations around and strengthening your child, often quite quickly.
I enjoy teaching mums and dads natural techniques to improve their child's health at home. Lifestyle and diet changes are also recommended and these have an enormous impact on your child's quality of life.
I work alongside your GP or Paediatrician as I believes your child should have the best of both worlds. I see bubs and kids who have:
Recurrent colds & flus
Coughs that won't go away
Recurrent ear infections
Irritable fussy children
Poor digestion
Constipation
Colic
Reflux
Developmental delay
Eczema
Asthma
Glandular Fever and when you feel
"My child hasn't been the same since …" I can help you figure out why that is so and together we can do something about it to return your child to good level of health.
Read more on Traditional Chinese Medicine for children
Read more on Rebecca Mar Young
Osteopathy for Children
Cranial Osteopathy is a gentle approach used for treating infants and children. It involves the use of specific pressure applied to areas of strain and has an unwinding effect .

Structural problems such as those affecting the proper mobility and function of the body's framework can lead to a range of problems including:
Colic
Reflux
Constipation
Feeding and attachment problems
Recurrent infections
Settling problems and irritability
Learning difficulties
Developmental delay and more.
Read more about Osteopathy for Children
Read about our Osteopath Morgan
Nutrition for Kids
Children are inherently afraid of new things, especially your toddlers which can lead to the frustration we have all felt at some time with our "fussy eaters". Our Nutritionist Miriam Pollak can help you with managing mealtimes with your toddler, introducing first foods, food intolerances, and working with your vegetarian teens.
Reiki for Babies and Kids
The calming effect of Reiki is great for all infants and babies, but especially for preemies and newborns with special needs.
Calming Colic and Providing Restful Sleep
Every newborn is unique and special. Even after just a week of life, some babies show early signs of stress, such as fussiness or colic. While infant stress may seem harmless at first glance, continuous anxiety at such a young age may create disharmony and imbalance that can negatively affect a growing bundle of joy.
So where to from here?
Read about our popular home-study program From Anxiety to Security: The A–Z of Home Remedies for Children's Health.
Read about our success stories with children
Check out our price list
Contact us to find out which treatment would best suit your child