There are things I wish I had known about birth in my younger days. Preparing for birth wasn't even something I thought you needed to do ­– didn't it all just happen naturally? Wouldn't my body just know what to do?
I've learned a hell of a lot about preparing for birth since then, through giving birth twice myself, through treating countless pregnant women and mothers in clinic, through years of talking to mums and midwives and from wide learning via books, courses and seminars on birth.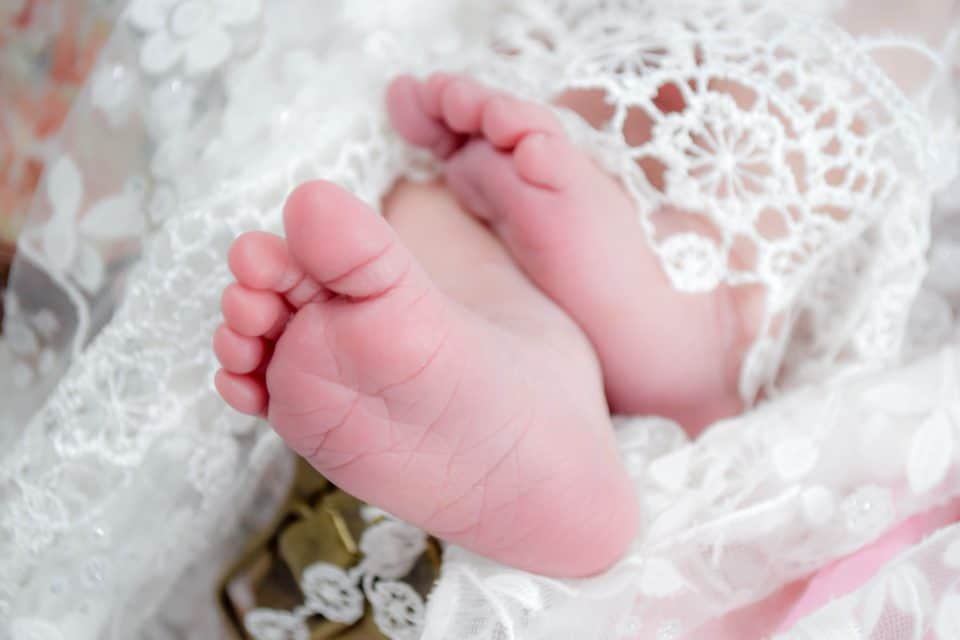 Preparing For Birth Means Getting Real About What's In Your Best Interests
I remember clearly being in my late twenties, never having been pregnant before and finding out for the first time what an episiotomy was. I'd never even heard of it.
I remembering feeling shocked to hear that certain hospitals seem to do more episiotomies than others.
I was thinking, What do you mean certain hospitals? How could that be? Wasn't it more about what the woman needed? Didn't the treatment she receive depend on her and her needs?
Not necessarily, it seemed.
Natural Birth vs C-Section
I also remember hearing that different hospitals have higher rates of vaginal birth versus cesarian birth and again I was thinking … What? Isn't it women-focused?
Little did I know what a minefield the world of birth is, how political it is, how much red tape is involved. I didn't know there were so many different agendas and that it is all so complicated.
Unfortunately, it's not always the interests of women and babies that drive birth processes and outcomes. That's why it's so important to be informed.
Learning and Preparing for Birth is Essential for Reducing Fear and Being Empowered
All that conversation certainly piqued my interest. I began to investigate and ask questions about attitudes to birth in our culture, which I wouldn't have even known to ask previously.
Since I was (and still am!) an acupuncturist who works with pregnant women, I also felt it was my duty to find out more, for my clients as well as for myself as a woman.
Boy did I fall down the rabbit hole. The birth space was a whole new world to me, but one that I completely fell in love with, for so many different reasons.
Why is Preparing for Birth So Important?
Birth is such an important transition in a woman's life. It was life-changing for me and the experience has certainly shaped my clinical practice.
I think it's hard to understand birth unless you've been through it. Hearing about it and going through it are two completely different things and it is so different for every woman.
It's a monumental rite of passage to give birth to a human – completely crazy and totally awesome – no matter how it happens.
For me, and for almost every mother I've spoken with, preparing for birth is critical. Women who spend time learning and exploring feel empowered to make vital decisions about how their birth is going to pan out – even when a birth plan doesn't go to plan, just having that knowledge goes a long way to reducing fear and anxiety.
Women who don't spend that time reading, talking, doing courses, often regret not taking the time to get ready for this huge event, because once you're in labour it's too late! All you can do is trust the doctors and the team around you to do the right thing – but how do you know if they have your best interests at heart?
Knowledge is power.
Learn all you can before and during your pregnancy so that you can create your own set of beliefs and decisions about what's right for you, your baby and your family. Then make sure that your entire support team have a strong understanding of what you want.
Absorb the knowledge and then trust your gut. Be firm. This is all about you and your child.
The Volcano that was Birth – For Me!
I remember hearing that lots of "stuff" comes up when women birth. Again I was thinking, Stuff? What kind of "stuff"?
Yeah, they were right – it was like a volcano erupted inside of me, not just for the birth itself but afterwards.
Wow! If you're open to it and apparently I was, all this "stuff" I'd been sitting on and repressing came right out to say hello.
It was a huge shift for me in who I was and what I was becoming and who I had been.
It's not always like this, of course – it's different for everyone but it does have the power to transform you and transform me it did. In so many ways.
I feel immensely grateful to have had the opportunity and experience of being pregnant and birthing, twice now, and to have had the honour of treating so many pregnant women at our rockstar Red Tent Health Centre.
How To Prepare For Birth
One thing we hear repeatedly from midwives is that an unprepared woman is a fearful woman. Getting ready to give birth and suddenly realising you have no idea what to expect can bring on significant anxiety, which interferes with the vital oxytocin you need to birth smoothly.
Fear and anxiety have a strong, significant impact on how a birth progresses. They not only muck up your birth hormones, they can slow down your progress and put you in the wrong headspace.
What you want is to feel confident and empowered.
This stage in a woman's life is so powerful, and it can be hard to know where to find the right advice. That's why I decided to put together a conference on the subject of the bump, the birth and the baby.
I wanted other women to have the knowledge that took me years to attain.
I wanted them to have access to the best of the best before they birthed their bubbas.
I put my blood, sweat and tears into that conference and now, here it is, nice n neatly packaged for you to listen to.
If you want to know more about hospitals, agendas and the safest place to birth, check out the talks by Professor Hannah Dahlen. She also gives a fascinating talk on the microbiome – how birth is affecting gut health in our children and how that's affecting our health as a culture.
If you want to learn how to prepare for your birth, then check out the talks from Nadine Richardson from SheBirths as well as our talks (Rebecca Mar Young & Naomi Abeshouse) on acupressure for pregnancy and birth.
If you want to learn about having a birth filled with pleasure, you gotta check out the talks from Debra Pascali-Bonaro on Orgasmic birth – they are awesome.
There's also a talk from yoga teacher Katie Manitsas on the fourth trimester (postnatal recovery) that's so important for our culture right now.
I could go on and on… there are so many great ones… check them all out here at the Bumps Births Babies Holistic Motherhood Conference home study bundle. With the free gifts from our speakers the total value is well over $1000!
How Are You Preparing For Birth?
Let us know your favourite pregnancy, birth and postnatal recovery resources in the comments below!
---
Discover both the science and the ancient wisdom of birthing. Be inspired to reach your dreams and goals. Be guided to listen to yourself and trust yourself. Learn about pregnancy, birth and parenting – all in the one place – online at our Bumps Births Babies – Holistic Health Conference.
Instant access. Available NOW.