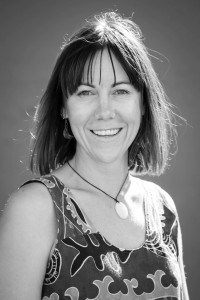 Hi, Im Kristy Jones, Reiki master, Yoga teacher and EFT (emotional freedom therapy) practitioner.
I am passionate about holistic health, and especially women's physical and mental wellbeing during life changing events  & it is such a gift for me to be part of that journey.
Reiki is such a powerful tool and researchers have acknowledged that we humans embody an energy component. Energy exists within each cell and between each cell – our subtle matter. This energy, when blocked or diminished, can cause imbalances or disease in the body, including fertility problems, hormonal imbalances, stress & anxiety, Fatigue, the list goes on.
When one's energy is out of balance, the body is impacted in some way. This includes the reproductive organs and hormones levels that support ovulation, pregnancy and birth. Reiki can be used before, during and after childbirth and innately knows where it is needed.
I have been practicing holistic health here in Australia and India for the last 10 years, and have come to combine all my skills into my services. I will spend time personalising each service to suit your individual needs and often use different affirmations, breathing techniques and guided meditations. This is a service I call Reiki freedom.
My life dream is to bring this way of life to the less fortunate, and I currently running a yoga and mindfulness program at a outreach service for people with serious mental health issues, addictions and post traumatic stress. I find this greatly rewarding and see incredible results. I am also part of the sound life team who take music and yoga into different settings across Sydney.
I am always trying to gain more knowledge to add to my work, and currently studying mental health and alcohol and other drugs as I have a dream to bring yoga and reiki into the mainstream hospital setting.
Where to from here?
To book call 02 9300 9522
Learn how reiki can help with fertility
You can contact Kristy directly on 0416499881
Email – bondireikiroom@gmail.com
Facebook – crave living