Did you enter our Exhausted Mama Moments competition? We asked you to share your stories of a time you were sooooooo damn tired as a mum that you could barely function. The results were heartwarming and hilarious. Unsurprisingly, there are lots of tired mums out there!
To reassure all you tired mums that you are fine, you're doing it right and you're not the only one who is filling the dishwasher with cat food or putting two nappies on your bub, we wanted to publish some of our favourite entries.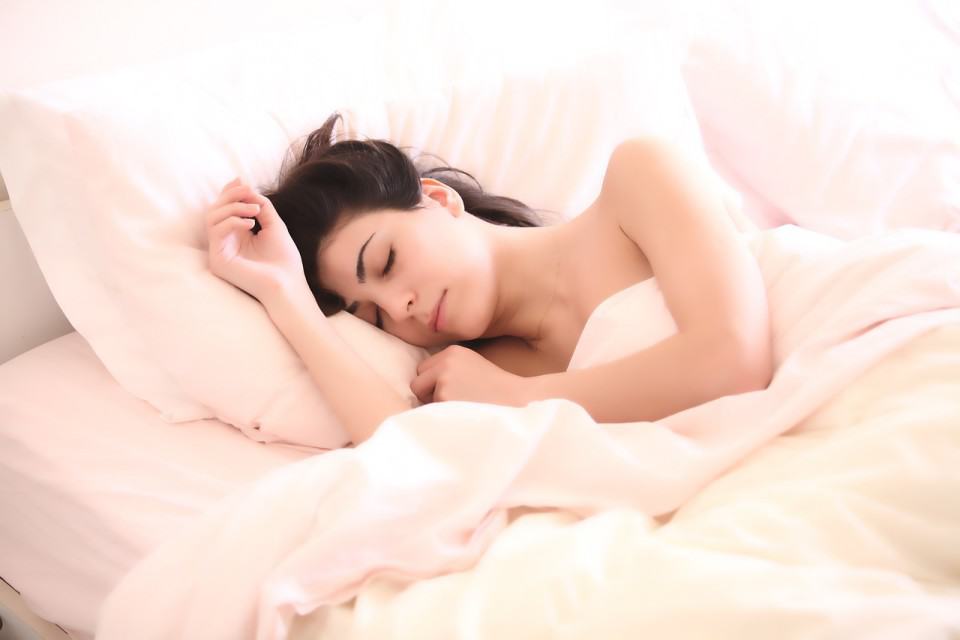 The Winner of the Exhausted Mama Moments Competition
First up, the lucky winner is… drum roll please… Stephanie W from Sydney! A big congrats to Stephanie, who can now look forward to a week's worth of home-cooked goodness from Peachy Keen Foods.
Stephanie's entry made us laugh, cry and cringe:
My moment of complete and utter exhaustion came when I was getting up on the hour every night to my then 16 month old to settle my son, as well as running my business during the day. One morning I reached for the toothpaste and started cleaning my teeth….with tinea cream. But the worst/funniest part was that I didn't even notice for 20 seconds I was that tired!!!! x
Honourable Mentions
Oh we SO wish that we could send food (and love! Lots and lots of love!) to ALL the mamas who entered. Every one was truly deserving of a break and some TLC. Alas, we have only one prize to give, but we think that all these tired mums truly deserve a trophy for soldiering on despite the exhaustion of motherhood. We know the feeling!
Yolande B:
My girlfriend and I had a catch up and play date when our bubs were 3 months old.  It was so lovely to have some adult daytime company. We ate, laughed and chatted through our exhaustion. While chewing my food in my happy, sleep-deprived daze, I didn't line my jaw up properly and I bit with my jaw all crooked like a cow chewing the cud… OWEE – I cracked a tooth.  Painfully tired!
Lorraine C:
I was visiting Ireland with my 6 month old baby, I was completely jet lagged, exhausted and in another sleep deprived world…. I went to the supermarket Tesco to buy some baby supplies and used the self serve cashier to pay for my goods, I kept putting the cash in the note dispenser but it kept spitting it back out. For the life of me I couldn't understand what was wrong, I called the lady over to say it was broken and why it wouldn't except my €20 note, she said try it again while I am here, then she said eh this is not Euro it's Australian dollar!!!! Mortified!!! Ran out as fast as I could!!!
Kelly D:
I have 3 to tell.
Two weeks after the birth of my son in a sleep deprived state i filled up the washing machine draw with cat biscuits instead of powder and the noise of doing this didn't alert me i only noticed when I went to close the draw and turn it on.
My first trip to the shops ended with me standing at the checkout rocking my shopping to sleep in the cart.
Im a midwife and the final one belongs to woman in my care who had surprise guests soon after the birth of her 3rd baby so she quickly hid the dirty dishes in the oven. Five minutes later she turned the oven on to heat up the food the guest brought and you can guess what happened. The kitchen filled with smoke as the kids plates melted into a big plastic mess all over the oven. Yuk
Katie D:
My youngest was about two weeks old and we were in the midst of all the visitors. Not only were we coping with the new baby in the house but our two year old at the time was not well, not keeping food down and throwing up everynight which made night times really hard. We would put the baby in the baby bean bag when she wasn't being cuddled by someone, and one afternoon with a room full of visitors I panicked – baby wasn't in her bean bag!! I freaked out, looking around the room and started yelling where's the baby, only to be told I was nursing her. So tired I forgot she was feeding!!
Josephine G:
I had to get on a flight to Rome for a family emergency when my baby was 7 weeks old. Only 2 weeks earlier I celebrated making it out to a cafe for a whole 15 minutes, I was not ready for flying halfway round the world alone with a newborn. I made it as far as check-in when I was selected for the 'random' explosives screening at security, had to unwrap my hugabub and wake up my strategically timed sleeping baby. I handed the  security personnel my newborn and cried (as did bub) whilst completely forgetting how to re-tie the carrier. It took a painfully long time for me to pull it together and get myself ready. I doubt that man will ever select a solo new mum for explosives testing ever again!
Kelly G:
For some reason my car key was not on my key ring. I'd been out to get groceries (lots of cold stuff) with a 3yo and baby in tow. Got home and realised I didn't have my keys so figured I'd locked them in the house. Drove an hour and a half round trip in traffic to pick up the spare from husband to only get home and discover the key was at the bottom of my bag the entire time.
Megan H:
A few weeks after my eldest child was born, I was so tired I actually forgot her name for an hour or so!
Laura H:
Being a new mum I find sometimes the sleep deprivation gets the best of my rational thinking, the other week I was surprised to find our dirty laundry had been neatly popped into the rubbish bin instead of the laundry hamper…. luckily I noticed my error before the rubbish was taken out!
Ruth M:
Like every mother I have gotten to a point of exhaustion. Especially when you have your first born and your body goes in to shock with all the late night feeding and no sleeping! Little did I know that 3 years on, another child later and one in utero that I would be diagnosed with cancer. I now know a different level of exhaustion as a mother battling his terrible disease since 2015 and still going. The exaustion doesn't only come from being sick, or the pain, or having the treatment, insomnia etc but it comes from a worry about your children. About trying to make everyday a "normal" day so they don't have to grow up living in a home win a "sick" mother. There are some days I am great and I power full steam ahead and get that glimpse of what it is like to be whole and healthy again and then the every day exhaustion kicks in from just being a mother.
Amanda M:
It was during a heat wave of scorching 40 degree plus days, I had been up all night with my screaming 2 week old daughter. I was a first time mother and was still learning the language of my baby.
We had recently had a new air conditioner mounted in our lounge room and it was there, I felt coolest and most comfortable to breast feed my baby.

The feed was done and we must have dozed off together, me sitting in the zombie upright position in my embracing recliner, when I was suddenly awoken by a knock at the door.

I bolted upright and strode quickly to the door with my babe in arms.

As I opened the door, the extremely dry, scorching heat began to seep in past me. My unexpected door knocker was the postie, with a delivery for me. Yay! It was from my aunty! "Lovely baby you've got there," the postie had chirped from beneath his Australia Post issued helmet and his rainbow reflective sunnies, "Can you sign here please?" indicating to his little EFTPOS machine thingamajig. No problem, I can manage that. "Just a moment, I'm right handed," I quipped as I quickly moved my baby from my right side to my left, freeing my hand up to sign. The postie handed my parcel across and turned back as he walked off my porch "Don't get sunburnt", he said with a laugh. "No, I won't, I'm staying in. Thanks!" I replied as I turned back in to my gorgeously cool, airconditioned lounge. "Gee whiz! I must have the aircon cranked up a bit hard, it's chilly in here," I thought to myself. As I reached to place the parcel down, it occurred to me that I had been standing chatting to the postie with my right boob exposed the whole time and when I'd moved my baby, he'd got an even better view of it!
—-
A few days later my next door neighbour came in to drop off some mail that had been accidently put in her letterbox, I explained what had happened with "the boob" incident. We laughed as we decided that it clearly affected the poor postie!
Gemma M:
Walking around Bondi Beach with my top on inside out with the target label hanging out!! Haha oh the shame!
Natalie N:
I forgot to use the sticky tabs on the nappy to secure it & ended up with a poosplosion in the whole pram. Good times!
Hannah R:
There are so many…and there still are.  My husband works away a lot and one night when he had just got home from being away I put my son to sleep…without a nappy on!!  And you wouldn't believe it he slept through the night.  When i got him up the next morning he was so wet (the poor thing) but super happy.  I thought it might be from sweat (which I freaked out about) but no when i unzipped his sleeping bag he didn't have a nappy on!  Lucky there were no number 2's!! :)
Louise S:
..we were at the swimming pool with my toddler in the middle of his swimming lesson and my newborn sleeping soundly in the pram. I was congratulating myself that i had remembered a change of clothes, a bag for the wet swimmers, homemade snacks, his water bottle and everything you need minus the kitchen sink when you're out and about. As my three year old reached the end of his lesson and was getting out of the pool, i realised i had forgotten his towel. A nice mummy saw my look of dread and handed me a spare towel. Crisis averted! Another sleep deprived moment was when sitting at the table with 20 relatives, i looked around and in my delirious state shouted 'where's Alexander?' At everyone's look of confusion, i then realised the three year old had been sitting elbow to elbow with me the whole time. Lol remembering all this, which was only five months ago!
Brittany W:
In my sleep deprived state I took my 3 year old daughter to the toilet in the early morning, I sit her on the toilet and short while after we've determined that  she hadn't done anything we stumbled back to her bed,I put a clean nappy back on her and we both go back to sleep. Later in the morning I was woken by my husband who was confused to find when he went to change our daughter to find she was wearing 2 nappies.I forgot to take her nappy off, and put a clean one over the top. Oops!
Diana W:
I was pregnant with my second and I seriously cherished my afternoon naps. I was toilet training my eldest and it was quite up and down she also decided that she was going to give up her afternoon naps. I was devastated. I would try and put her down and she would scream and yell and I couldn't nap anyway. So this particular day I was so exhausted that I put Frozen on the tv and told her to sit with mummy and watch. I fell asleep. Deeply. I remember waking and smelling a gross smell. I was taking a long time to wake and I remember thinking how amazing my daughter had been that I could sleep. Though as I continued to wake, the smell got clearer! It was poo. I sat up and my poor daughter had taken her nappy off and pooed on the rug – then realized it wasn't the toilet and tried to clean it up. She had stepped it in – with both feet – and then walked around the house. There was poo everywhere. I just hung my head and helped her clean it up. It took longer to clean it than it did for me to nap.
Ebony W:
I was sitting in my feeding chair when my baby was only a few weeks old and I looked up at my husband sitting on the couch and panicked. I couldn't see our baby anywhere. He wasn't in the floor, he wasn't on the couch with my husband. "Where's the baby?" I asked my husband panicing because I couldn't see him. "You're feeding him." Was my husband's response and I looked down on my lap, sure enough our baby was breastfeeding sleepily. My husband still laughs about it. I don't think I'll ever forget it.
Universal Themes for Tired Mums
We noticed some common experiences popping up among exhausted mamas. We hereby announce that if you have experienced any of the following, you are far from alone:
Exposing a breast, whether accidentally or from just being too tired to give a damn.
Adding one nappy too many, or forgetting the nappy altogether, or in general something something poo.
Momentarily "losing" your child, only to discover they are right next to you, on your lap or even attached to your boob.
Mistaking pet food for human food/some other household product.
Crying from sheer exhaustion.
Thank you to everyone who shared their stories with us. We totally recommend giving yourself a week off making dinner by ordering a Peachy Keen Foods hamper – or if that seems too indulgent, ask your partner or family to gift you one! It's one thing to order take-away but how much better would it be to know that you are nourishing your body and putting something back into the tank rather than depleting your energy reserves even further?
You can also restore some energy by cooking up big batches of bone broth (or even better, ask your partner to do this for you). We have a beautiful recipe you can grab right now, along with a recipe for congee – a highly nourishing rice porridge that the Chinese swear by. Just fill in the form below. Enjoy!