Dip RM, RYT 200hr, Registered with the Australian Traditional Medicine Society (ATMS 25714) and is a registered provider with all major private health funds.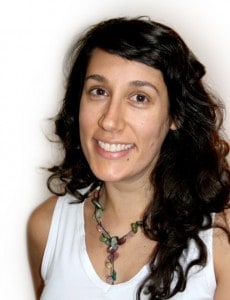 Sar received her core training in remedial massage therapy at Nature Care College, in 2010. Her professional focus over the past seven years has centred strongly around therapeutic bodywork and yoga for women's holistic health.
Sar specialises in pregnancy massage, deep tissue remedial and abdominal therapy for reproductive, pelvic and digestive health. She weaves together her broad-ranging wisdom and skills to provide optimal results for her clients.
Sar can assist you in areas such as:
Pregnancy Care
Induction Acupressure
Relaxation
Post-natal Recovery
Painful or Irregular Periods
PCOS
Fertility Issues
IBS
Fatigue
Anxiety
Insomnia
Poor Circulation
Sciatica
Repetitive Strain Injuries
TESTIMONIALS
'Sar has been such a positive influence on me, and through her holistic approach I feel I have changed for the better. She has helped me to appreciate the connection between body, mind and spirit. I have also learnt from her better ways of looking after myself from the inside out. She introduced me to yoga, which has started me on a path of transformation. Through the busyness and the challenges I faced in recent months, my sessions with Sar were the much needed yin to my yang. She is so wonderful, I'm forever grateful!' ~ Shivani

'Sar is an incredible space holder. She provides a warm, nurturing and loving space – welcoming you home to your body and the inherent wisdom stored within. Expertly inviting you to a deeper self-awareness through her treatments. Sar has helped me reconnect with my fertility, recover from pregnancy loss and supported my physical and emotional body to be healthy and well. Thank you!' ~ Lisa

'I saw Sar weekly from my second trimester and I don't think I could have survived my pregnancy without her! Sar has a wonderful energy and her passion and commitment shines through her practice. I would highly recommend her to all pregnant mamas in need of body and soul rejuvenation during pregnancy' ~ Beatrice
Where to from here?
See our prices here
Read about pregnancy massage research here