Associate Nutritionist – Nutrition Society of Australia, Member – Complimentary Medicine Association, BSc (Physiology) UNSW, GradDipSciComm ANU, GradDipHumNutr Deakin University, Certificates in The Science of Breastfeeding and Infant Feeding Management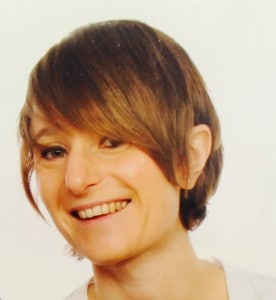 My name is Miriam Pollak and I am a university qualified Nutritionist. My main interest is in women's and family health.
As women, we have uniquely complex bodies, and what our bodies are capable of is nothing short of remarkable. With those abilities, come very different nutritional needs that change over our lifetime – through adolescence, pregnancy, breastfeeding and menopause. My passion is in working with women, through each stage to help you be the strongest, healthiest version of yourself that you can be.
As a mother of two young children of my own, I also recognise many of the challenges and concerns that we naturally have as parents. I love working with parents to give your child the very best start in life, and develop lifelong positive relationships with food.
My background is in medical research. Prior to becoming a Nutritionist, I spent over a decade working with very sick children, collaborating between leading researchers and doctors in Australia and the United States to ensure that children had access to the best treatments and clinical trials available.
I am currently completing my thesis for my Masters in Nutrition, focusing on women's health.
Where to from here?
To book an appointment with Miriam, call 02 9300 9522.