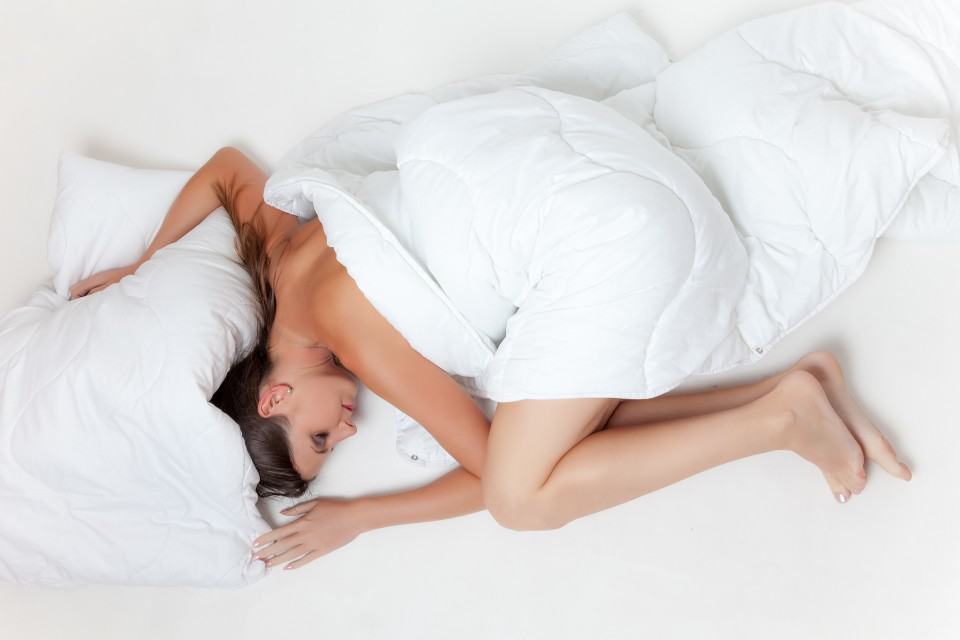 With my first baby, I was so delighted to be pregnant, but that joy was dampened by the gross nausea that I felt all day every day. Thank god for natural remedies (& gawd did I need all of them!) that allowed me to enjoy that elusive radiance I had heard pregnancy could bring.
Nausea and vomiting are so common during early pregnancy, and often continue well beyond the first trimester. It can be so debilitating, sometimes to the point of being dangerous to the mother and baby.
Here are the 6 best natural remedies for morning sickness (aka nausea and vomiting in pregnancy).
1. Acupressure for morning sickness and pregnancy nausea
This point can be miraculous in stopping vomiting and reducing nausea. It can take the edge off the intensity of the feeling. It doesn't address the root cause of morning sickness or nausea and vomiting in pregnancy but can certainly help in the moment to reduce the severity of these uncomfortable symptoms. For me (Naomi), applying this point stopped me from vomiting many times. This point was a lifesaver, each time I got in a car.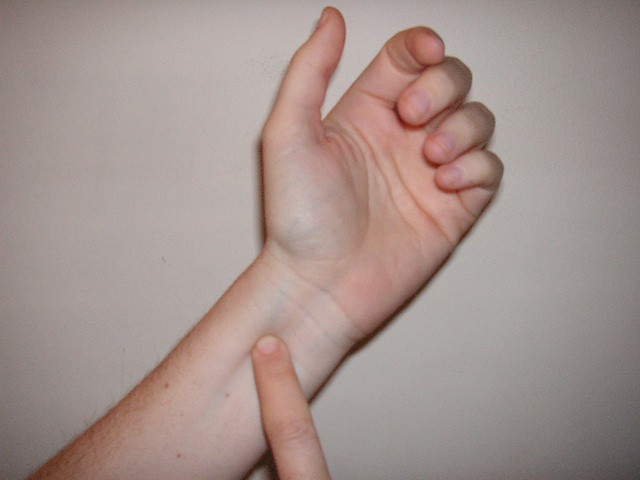 Location: You can find this point by coming two of your finger widths down from the crease on the inner wrist. The point lies between the two tendons, the palmaris longus and the flexor carpi radialis. You can find these tendons more easily if you make a fist and curl it inwards. Then relax the fist to press the point.
How to use: Use the spot that feels the most sensitive, as that will be the most effective. Press firmly for as long as you need to help diminish the symptoms. Best if you can get someone else to press it firmly for you.
2. Supplements for morning sickness and pregnancy nausea
Vitamin B6 can help some women. Here in Australia, Blackmores does a morning sickness tablet with ginger and Vitamin B6 in it. Orthoplex also have an Activated B6 formula that became my best friend during first trimester! It worked for me within a few days, but some women need higher doses over a solid week to see results.
3. Modify your diet to ease morning sickness and pregnancy nausea
Eating healthy, regular meals or snacks will make a difference. Do not allow blood sugar levels to change dramatically, so ideally low-GI foods are best; however, this can be difficult as most women crave carbohydrates. So try to avoid high sugar carbohydrates, and get protein in where possible. For example, try sipping miso soup, as it has fluid, protein and salt, which will really help you rehydrate whilst also providing great nutritional value – and most women don't retch at the idea of it!
You will quickly work out what you can and can't eat. Every woman is different and what works for one woman might make another feel worse. However, it's helpful for most women to snack every 2–3 hours and not overeat. You can throw out the idea of having a regular breakfast, lunch and dinner and begin spreading meals out over the whole day. The benefits of this far outweigh the inconvenience. Consider foods that you would feed an 8-month-old baby as they are gentle on the gut, such as baked or steamed vegetables, cooked fruits, well-cooked grains and soups.
If you have a husband, partner, friends or family who would like to help out, now is a great time as you might find opening the fridge difficult since the smells can be so off-putting. During this time, buy the kinds of foods you need (can get a bit costly!) or find someone lovely that can make them for you.
To avoid getting caught without food for longer periods of time, carry around some emergency nut rations (almonds, brazil and cashew nuts are best) in your handbag, until you can access a more hearty and fulfilling snack.
Avoid: Sugary foods, hot spicy food, greasy food, cold foods straight out of the fridge, and too much of any one food as these can make the nausea worse.
Foods to try: Miso soup, noodles, pasta, spelt bread, peaches, pears, apples, potatoes, pumpkin, organic baby food, yoghurt, baked/steamed/blanched vegetables, cooked fruit (compote), soups and stews, almonds, brazil nuts, cashews, crackers, dried fruit (especially figs, papaya), egg sandwiches, grapefruit, Vegemite (for us Aussies!).
4. Rest to prevent morning sickness and pregnancy nausea
It's so important to listen to your body. When you feel tired, it's important not to push yourself, or overexert yourself. Where possible, respond to your body cues and get plenty of rest. Your body is doing so much on the inside! You can give yourself permission to tone down what you do on the outside. Whilst you are pregnant you are never doing 'nothing' – your body is constantly at work, and resting allows for it to continue to work optimally. It's often the best thing you can do for yourself and your baby. So sleep if you need more sleep! Rest if you need more rest! Simple.
So, let's bring back the siesta! Going to sleep really early is totally okay. To ask for and to receive help during this time is also okay. It's good practice to ask now if you find it hard (you may need more help when the baby comes, too!).
5. Sniff lemon to reduce morning sickness and pregnancy nausea
I know it sounds weird, but many women swear by it! Carry around a lemon, scratch a little skin and give it a sniff whenever you feel nauseous. Many women find it takes the edge off the nausea. It will either work for you or it won't, but it certainly doesn't hurt to try!
6. Drink fluids to reduce morning sickness and pregnancy nausea
It's important to drink plenty of water. If you have dry lips, thirst and small amounts of concentrated urine, these are signs that you aren't getting enough water.
Sometimes when you are feeling so nauseous it's super hard to drink, so here are some creative ways to help get it down:
Drink small sips throughout the day.
Eat or drink bland soups and broths.
Peppermint tea – no more than 4 cups per day.
Ginger tea – no more than 3 cups per day: grate a piece of root ginger the size of a thumbnail and steep in boiling water for 10 mins. Add honey to taste, preferably Manuka honey.
Ginger ale – only if it doesn't contain too much sugar.
Hot water with a few slices of lemon. Leave the lemon in the cup and keep adding hot water as you can get quite a few cups out of a few slices of lemon.
Coconut water straight out of the coconut is incredibly hydrating and replenishing.
What if these strategies are not enough?
7. Acupuncture
If you are still experiencing nausea and vomiting, you need to consider some treatment that changes things at a deeper level. Acupuncture can be miraculously relieving, and many mothers get fast results. The Red Tent Health Centre in Bondi, Sydney is the best place to receive pregnancy acupuncture. All our acupuncturists are highly experienced working with pregnancy, they are all university trained, and are warm and passionate about helping you. It goes without saying (but yup, we are saying it anyhow!), maintain close consultation and follow the advice from your trusted GP, midwife or obstetrician throughout your pregnancy.
The Red Tent Health Centre is well known for its professionalism, quality of care and great results. We hope to bring this care to you and help you turn around the blah of morning sickness to a radiance of pregnancy that you can enjoy.
---
We can help ease your morning sickness and pregnancy nausea symptoms. Contact us today to make an appointment at our Bondi clinic.
---
Discover both the science and the ancient wisdom of birthing. Be inspired to reach your dreams and goals. Be guided to listen to yourself and trust yourself. Learn about pregnancy, birth and parenting – all in the one place – online at our
Bumps Births Babies – Holistic Health Conference
Instant access. Available NOW.